Quantifying the Twitter Influence of Third Party Commercial Entities versus Healthcare Providers in Thirteen Medical Conferences from 2011 – 2013
A healthcare social media research article published in PLOS ONE, 2016
Title

Quantifying the Twitter Influence of Third Party Commercial Entities versus Healthcare Providers in Thirteen Medical Conferences from 2011 – 2013

Authors

Desai, T., Dhingra, V., Shariff, A., Shariff, A., Lerma, E., Singla, P., et al.

Published

September 25, 2016

Journal

PLOS ONE

Impact Factor

3.057

DOI

Pubmed

APA Citation

Desai, T., Dhingra, V., Shariff, A., Shariff, A., Lerma, E., Singla, P., et al. (2016) Quantifying the Twitter Influence of Third Party Commercial Entities versus Healthcare Providers in Thirteen Medical Conferences from 2011 – 2013. PLoS ONE 11(9): e0162376

Altmetric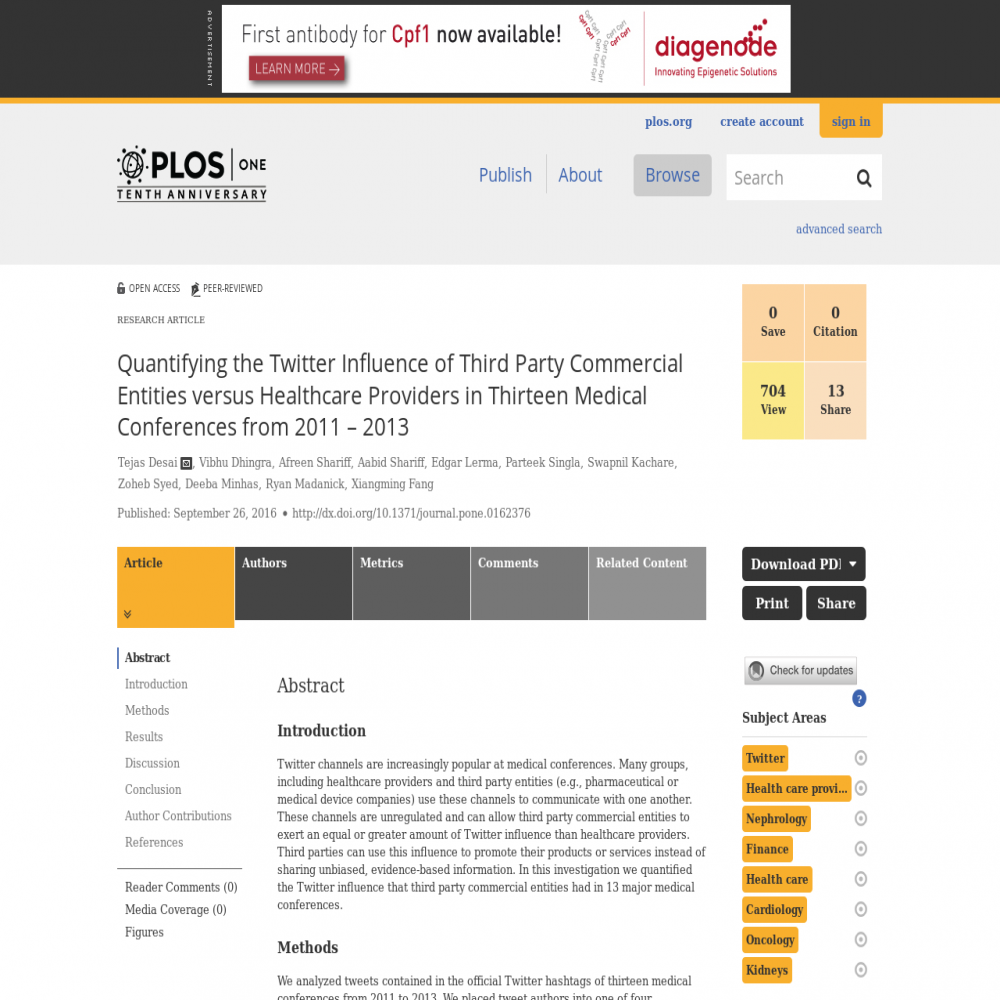 Altmetric
The Altmetric score is based on the attention a research article gets on the internet. Each coloured thread in the circle represents a different type of online attention and the number in the centre is the Altmetric score. The score is calculated based on two main sources of online attention: social media and mainstream news media.
---
Symplur Signals for Academic Research
Symplur Signals provides deep insights, rich datasets, powerful filtering, and algorithms with natural language processing capabilities optimized for our context of healthcare. Analyze years of data from billions of healthcare related tweets with a trusted academic research platform.
Request Demo