This is a Twitter chat created by the (US) Air Force Medical Service to help disseminate good information on a multitude of health topics. Most topics discussed are general and their associated Twitter conversations can benefit air men, their support networks, and the general public. The Air Force Medical Service serves approximately 2.6 million patients around the world. The Service's mantra is to provide Trusted Care, Anywhere!
#AFHealthChat is a regular healthcare hashtag.
Share the knowledge
Related Hashtags
Top 10 by Mentions
Top 10 by Tweets
#AFHealthChat Tweet Statistics
Activity Comparison
Latest Tweets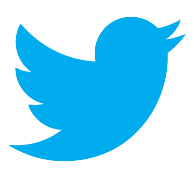 #AFHealthChat content from Twitter
#AFHealthChat Twitter Transcript and Analytics
LIVE influencers stats made up from trailing 7 days.
Hashtag submitted by:
@EATerrell