#bcceu tweet chat
Breast Cancer Chat Europe is a live tweet chat which takes place on the first Thursday of each month,. at 8.30 pm GMT. We welcome breast cancer patients, their caregivers, patient advocates, healthcare professionals, not-for-profit health organizations, heath content providers, health institutions, and anyone with an interest in the design and delivery of breast cancer care in Europe. Moderated by Marie Ennis O'Connor and Audrey Birt.
Update description or schedule?
Next chat:
Thursday 1st May 12:30 PM
The influencers of #bcceu
Top 10 by Mentions
Top 10 by Tweets
#bcceu Tweet Statistics
Activity Comparison
Latest Tweets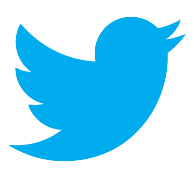 #bcceu content from Twitter
#bcceu Twitter Transcript and Analytics
Healthcare Social Media Newsletter
LIVE influencers stats made up from trailing 7 days.