#BrainTumorThursday tweet chat
Join us every Thursday, throughout the day, as we spread information and awareness about adult and pediatric brain tumors.
Update description or schedule?
Next chat:
Thursday 24th April 12:00 AM
Healthcare Topics
Related Hashtags
Top 10 by Mentions
Top 10 by Tweets
#BrainTumorThursday Tweet Statistics
Activity Comparison
Latest Tweets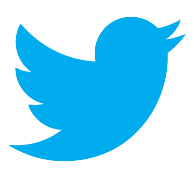 #BrainTumorThursday content from Twitter
#BrainTumorThursday Twitter Transcript and Analytics
Healthcare Social Media Newsletter
LIVE influencers stats made up from trailing 7 days.
Hashtag submitted by:
@uvmer