#e4p conference hashtag
Tuesday 27th March 2012
-
Wednesday 28th March 2012
eMarketing Europe & Mobile 2012. 27th - 28th March 2012 | Barcelona. The breeding ground for innovative pharma multichannel marketeers. Become a digital pioneer. Remove the line between marketing and eMarketing. Break internal and external approval barriers to your innovative digital projects by hearing case-studies with proven success from pharma's leading pioneers, the future plans of regulatory bodies from around the world and cutting-edge multi-channel strategies from pioneering thought-leaders.
What is #e4p?
Healthcare Topics
The influencers of #e4p
Top 10 by Mentions
Top 10 by Tweets
#e4p Tweet Statistics
Activity Comparison
Latest Tweets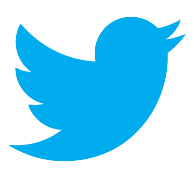 #e4p content from Twitter
#e4p Twitter Transcript and Analytics
LIVE influencers stats made up from trailing 7 days.