#EULAR2012 conference hashtag
Wednesday 6th June 2012
-
Saturday 9th June 2012
The next EULAR Annual European Congress of Rheumatology will take place from 6-9 June 2012 in Berlin. EULAR will provide a unique event for the exchange of scientific and clinical information. It will be a platform to facilitate interactions between patients, medical doctors, scientists, health professionals and professionals representing the pharmaceutical industry both from within Europe and from around the world. In addition, EULAR 2012 will again welcome delegates from the Paediatric Rheumatology European Society (PReS) to a Joint Congress. For more information, visit www.eular.org.
Top 10 by Mentions
Top 10 by Tweets
#EULAR2012 Tweet Statistics
Activity Comparison
Latest Tweets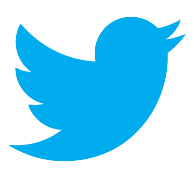 #EULAR2012 content from Twitter
#EULAR2012 Twitter Transcript and Analytics
Healthcare Social Media Newsletter
LIVE influencers stats made up from trailing 7 days.
Hashtag submitted by:
@EULAR_Press