#HITsm tweet chat
Fridays at 11 a.m. CT, leaders in health IT meet to discuss industry trends and how social media influences the outcomes of those initiatives.
Questions may be submitted prior to the event through Twitter or by email at info@hl7standards.com. To follow the conversation, participants are to include the #HITsm hashtag in their tweets so others can track the conversation.
The #HITsm Tweet Chat is moderated by Chad Johnson (@OchoTex) via @HealthStandards.
Update description or schedule?
Next chat:
Friday 25th April 09:00 AM
The influencers of #HITsm
Top 10 by Mentions
Top 10 by Tweets
#HITsm Tweet Statistics
Activity Comparison
Latest Tweets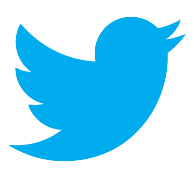 #HITsm content from Twitter
#HITsm Twitter Transcript and Analytics
LIVE influencers stats made up from trailing 7 days.