#mhsm tweet chat
Where Mental Health and Social Media converge! Weekly Mental Health/Social Media chats on topics related to mental health. Everyone is welcome to participate and/or observe. Topics suggestions and guest facilitators welcomed. Send @ or DM with info (@MHSMchat). Schedule: 1st & 3rd Wednesdays at 8 pm ET. 2nd & 4th Wednesdays at 11 am ET.
Update description or schedule?
Next chat:
Wednesday 7th May 05:00 PM
Healthcare Topics
Related Hashtags
The influencers of #mhsm
Top 10 by Mentions
Top 10 by Tweets
#mhsm Tweet Statistics
Activity Comparison
Latest Tweets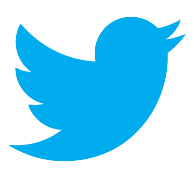 #mhsm content from Twitter
#mhsm Twitter Transcript and Analytics
LIVE influencers stats made up from trailing 7 days.
Hashtag submitted by:
@MHSMchat