What is #OCD?
Obsessive-Compulsive Disorder is an anxiety disorder characterized by intrusive thoughts that produce uneasiness, apprehension, fear, or worry, by repetitive behaviors aimed at reducing the associated anxiety, or by a combination of such obsessions and compulsions.
#OCD is a disease hashtag.
Share the knowledge
The influencers of #OCD
Top 10 by Mentions
Top 10 by Tweets
#OCD Tweet Statistics
Activity Comparison
Latest Tweets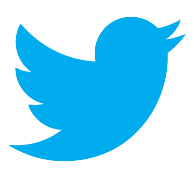 #OCD content from Twitter
#OCD Twitter Transcript and Analytics
LIVE influencers stats made up from trailing 7 days.