#Rheum tweet chat
Use the #rheum hashtag for any Tweets related to Rheumatology topics or resources including but not limited to Rheumatoid Arthritis / Rheumatoid autoimmune disease, Psoriatic Arthritis, Juvenile arthritis (JRA / JIA), Ankylosing spondylitis / #AS, Mixed connective tissue disease / #MCTD, Lupus / #SLE, or Fibromyalgia syndrome / #FMS.
The #rheum chat takes place Sundays at 3 p.m. ET (8 p.m. GMT), moderated by @rawarrior @rheum_chat. Patients, caregivers, and providers are welcome to informally discuss topics related to disease management, research, symptoms, treatments, and resources of interest. Direct advertising and spam are discouraged.
Update description or schedule?
Next chat:
Sunday 27th April 12:00 PM
Healthcare Topics
Related Hashtags
The influencers of #Rheum
Top 10 by Mentions
Top 10 by Tweets
#Rheum Tweet Statistics
Activity Comparison
Latest Tweets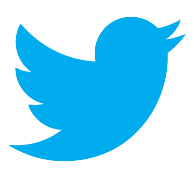 #Rheum content from Twitter
#Rheum Twitter Transcript and Analytics
LIVE influencers stats made up from trailing 7 days.