Sciatica is a set of symptoms including pain that may be caused by general compression and/or irritation of one of five spinal nerve roots that give rise to each sciatic nerve, or by compression or irritation of the left or right or both sciatic nerves. The pain is felt in the lower back, buttock, and/or various parts of the leg and foot.
#Sciatica is a disease hashtag.
Share the knowledge
Related Hashtags
The influencers of #Sciatica
Top 10 by Mentions
Top 10 by Tweets
#Sciatica Tweet Statistics
Activity Comparison
Latest Tweets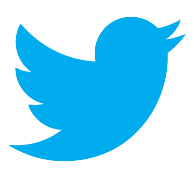 #Sciatica content from Twitter
#Sciatica Twitter Transcript and Analytics
LIVE influencers stats made up from trailing 7 days.