#WorldCOPDday conference hashtag
Join our Twitter debate on World COPD Day, 2011
Wednesday 16th November is World COPD Day 2011. At Education for Health we want to use this opportunity to raise awareness of COPD and change perceptions.
We will be hosting a live, one hour, web-chat on the day from 16.00 (GMT). Tweets from any country or region are welcome at any time – just remember to include the #WorldCOPDday hash tag to ensure participants are able to view your posts!
We hope this this activity will keep an ongoing, open dialogue between patients, healthcare professionals, journalists, tweeters and bloggers and help raise awareness about the impact of COPD on active and productive patients across the world!.
The Twitter chat will be led by Monica Fletcher, CEO of Education for Health.
Top 10 by Mentions
Top 10 by Tweets
#WorldCOPDday Tweet Statistics
Activity Comparison
Latest Tweets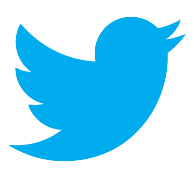 #WorldCOPDday content from Twitter
#WorldCOPDday Twitter Transcript and Analytics
Healthcare Social Media Newsletter
LIVE influencers stats made up from trailing 7 days.
Hashtag submitted by:
@COPD_U