Blog – connecting the dots in healthcare social media

Doctors up, patient advocates down: diverging Twitter engagement at ASCO from 2015 to 2019.

A tweetchat leads to an unprecedented, public discussion about the multi-faceted costs of patient advocacy and the concept of begging to work for free.

In the five years since the patient-centered Cancer Tag Ontology (CTO) came into being, conversations about cancer on Twitter continue to grow. The Oncology Tag Ontology (OTO) was posted on …
Continued

Why should physicians bother with social media? How does social media work in healthcare? How should a doctor or healthcare organization get started? Can busy doctors use social media …
Continued

In 2016, the Gastroenterology Tag Ontology (GTO) was developed to better curate and co-localize academic discussion on Twitter, following the lead of our Urology, Radiology, and Hematology/Oncology colleagues at the …
Continued

You're now free to take a sneak peek at how Symplur Signals visualizes thousands of different healthcare conversations. Simply log in here with your free Symplur Account (or create a …
Continued

We believe (and our customers agree) that tools and services purpose-built for healthcare extract greater value than generic tools. We have been well rewarded for staying focused. Today, we are …
Continued

Are you an academic surgeon on Twitter? Are you leveraging hashtags effectively? Few people gave much thought to the hashtag or pound sign (#) until the advent of Twitter. If …
Continued

Patients, when represented as event stakeholders, generate richer conversation and wider dissemination of information on the social web, a new Medicine X study shows. It was June 2016, and Audun …
Continued

The stakeholder group in healthcare that has been the most reluctant to adopt and to engage on social media is arguably pharma. Cultural and regulatory concerns have long delayed their …
Continued

The Hematology Tag Ontology (HTO, Table 3) is presented here to help organize social media content of interest to hematologists and with some overlap with the CTO and OTO as well as newly devised content.

The social media platform Twitter has had an invigorating impact on communication between urological healthcare professionals by enabling rapid and global information exchange.1, 2 Prime examples of Twitter use in …
Continued

Have you ever needed a super simple and fast way to find the right health hashtag for an article you want to share? We just built the solution. And it's …
Continued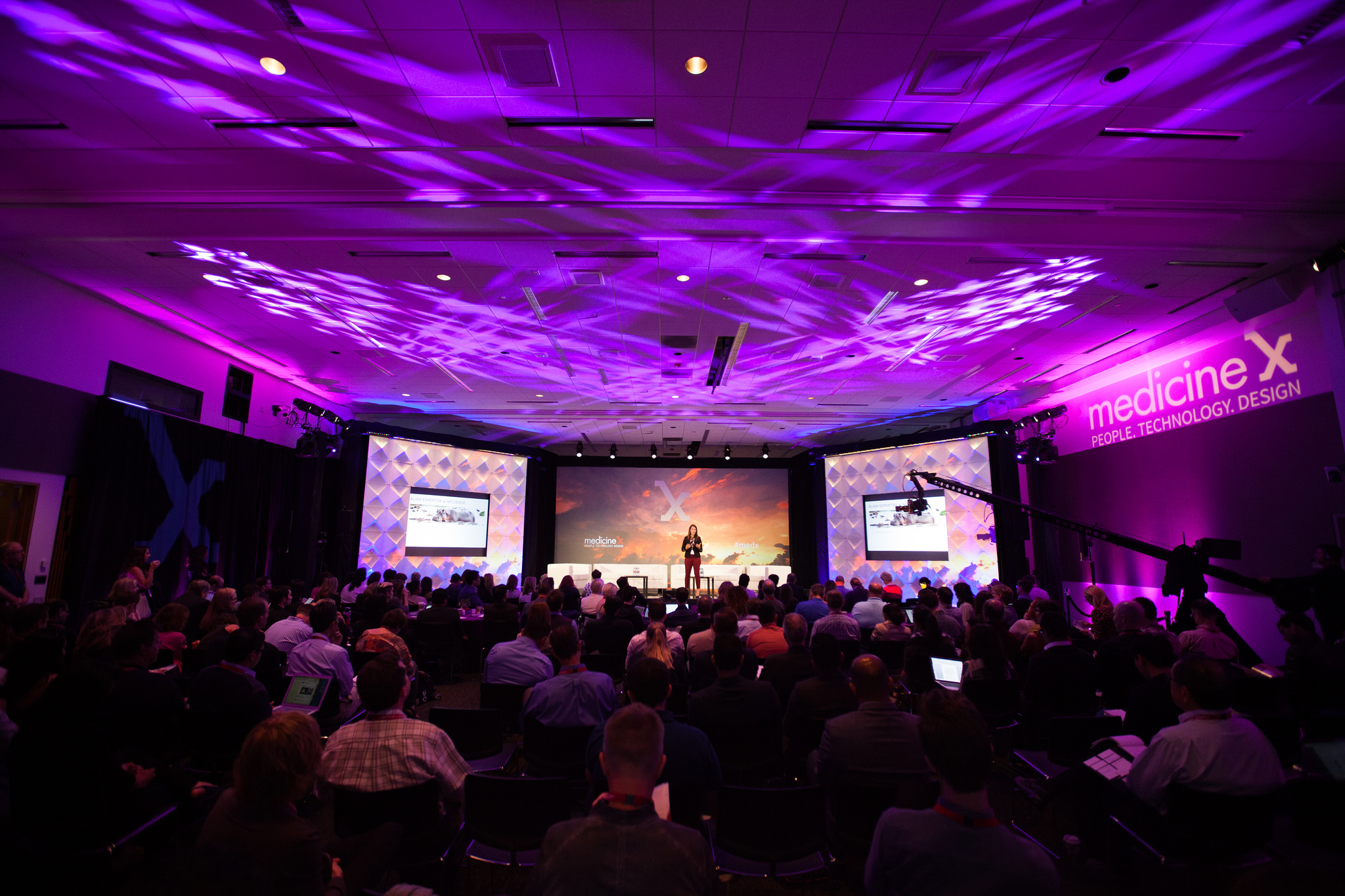 Symplur and Stanford Medicine X are welcoming proposals for our third annual research challenge until March 1 at 5 p.m.  Can a virtual hashtag create a real community? Damian Roland, MD, …
Continued

The internet has revolutionized every corner of the publishing world. Every corner, that is, except for medical journals, says Dr. Ruth Carlos, deputy editor of the Journal of the American …
Continued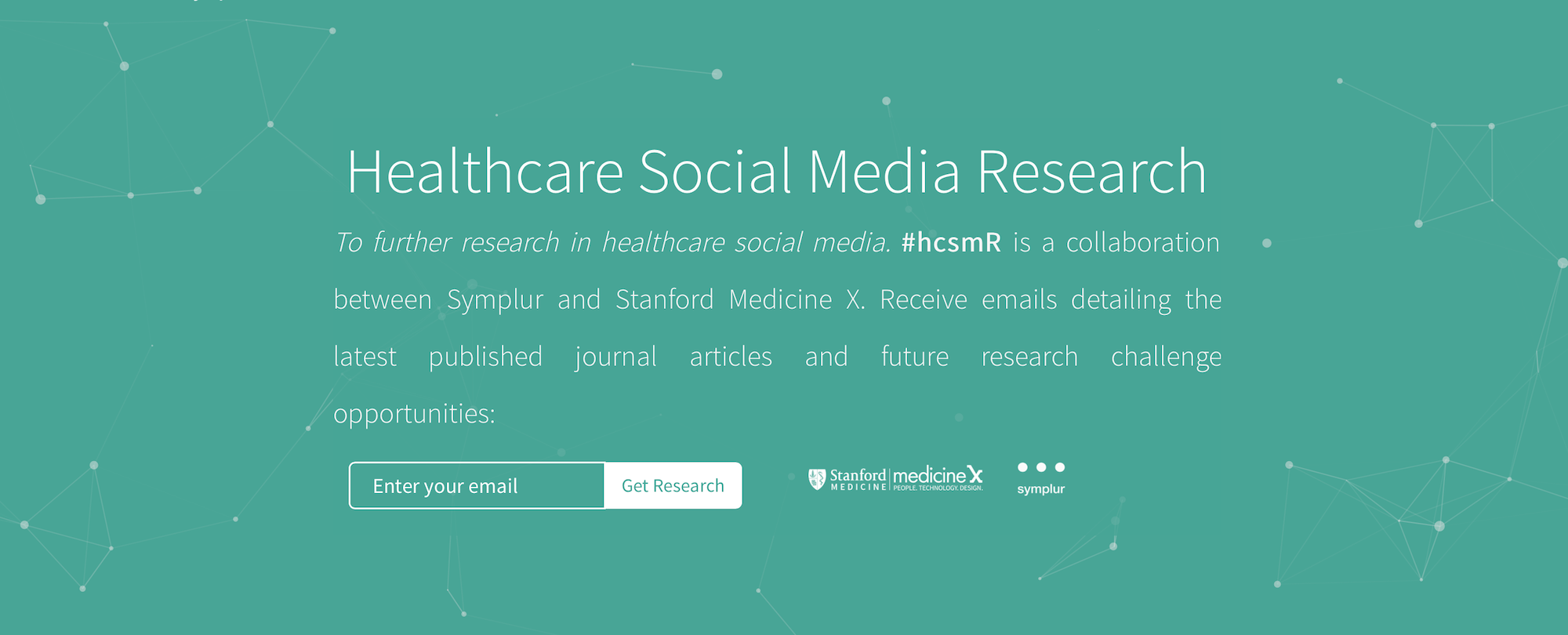 For all you researchers out there, we've just launched a new project in collaboration with Stanford Medicine X to further research in healthcare social media. What we have created is a public …
Continued

There is a growing interest in documenting the use of Twitter at medical meetings. "Tweeting the meeting" has many benefits, including enhancing the educational experience of meeting attendees, disseminating content …
Continued

A couple of months ago Symplur was invited to the White House for a workshop dedicated to engaging participants as partners in research. Since that awesome day we've been working with …
Continued

Stanford Medicine X and Symplur are pleased to announce a joint initiative designed to spark scholarly research activity in healthcare social media. The Stanford Medicine X | Symplur Everyone Included™ …
Continued

Measuring influence – how we used the Healthcare Social Graph® Score to determine PM Society's Digital Awards winner The PM Society's 2016 Digital Awards took place last month in London, and we …
Continued

The aim of the Cardiology Hashtag Ontology is to coalesce and codify common themes used in the cardiovascular social media community. With such a burgeoning social media presence in cardiovascular diseases, …
Continued

The views expressed in this post are mine and mine alone and do not necessarily reflect those of any of my current or past employers. I recently wrote about how …
Continued

The past two years have seen an explosion in the amount of pathology content being tweeted and in the number of pathologists active on Twitter.  Pathology is perhaps even more …
Continued

A study recently published in JAMA Internal Medicine stated that Charlie Sheen's HIV-positive disclosure "corresponded with the greatest number of HIV-related Google searches ever recorded in the United States." For …
Continued

Future improvements in the U.S health care system will come from individuals, not large institutions or systems, as the barrier to knowledge and technology becomes nearly erased. What does that …
Continued

Urologists have been on the forefront of harnessing Social Media for professional use. Urological Organizations and Journals have used Social Media to lower barriers for information dissemination [1,2] [3] [4]. …
Continued

All of us want to make healthcare better. We believe that better healing models can be created from better understanding. Better understanding comes from the processing of knowledge, and knowledge …
Continued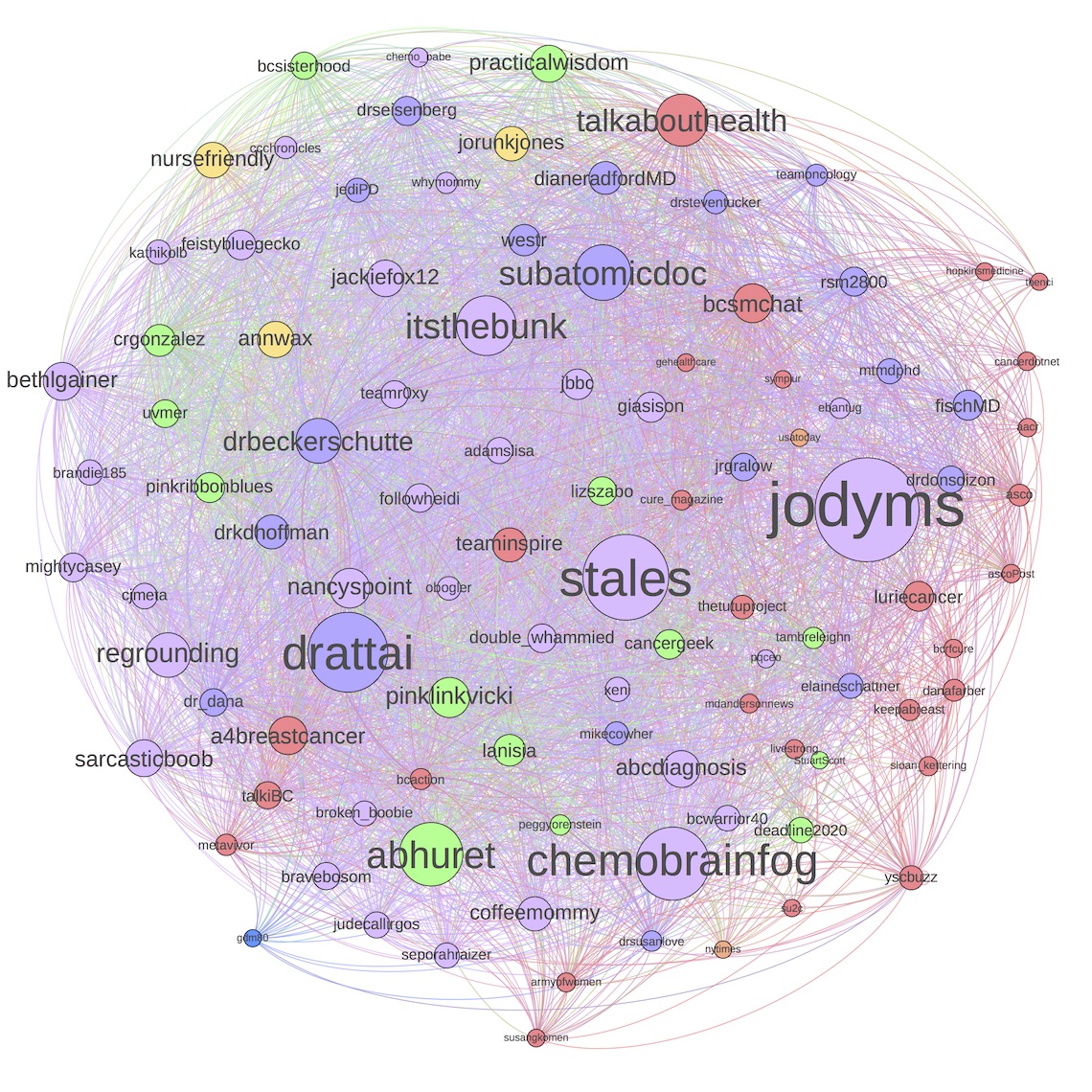 I first approached Tom and Audun about working together with the hopes of highlighting various patient communities, validating efforts of patient community collaboration, and using data to support the narrative …
Continued

Update: The research has now been published in JAMA Oncology Katz MS, Utengen A, Anderson PF, et al. Disease-Specific Hashtags for Online Communication About Cancer Care. JAMA Oncol. Published online …
Continued

Last year I conducted an advocacy effort within the diabetes community live-tweeting a day of diabetes thoughts and actions. I chronicled the results of that effort here on Symplur. Efforts …
Continued

In collaboration with the innovative healthcare social media analytics company Symplur, the Southern California Clinical and Translational Science Institute (SC CTSI) has launched a new workshop series to help students …
Continued

At the National Cancer Institute (NCI), we see first hand every day how people in the cancer community have relied upon social media to gather and share information—as well as …
Continued

The Ebola virus outbreak was the biggest news story of 2014, and while it actually started in late 2013, it continues today.  Mainstream media began leading its daily stories with …
Continued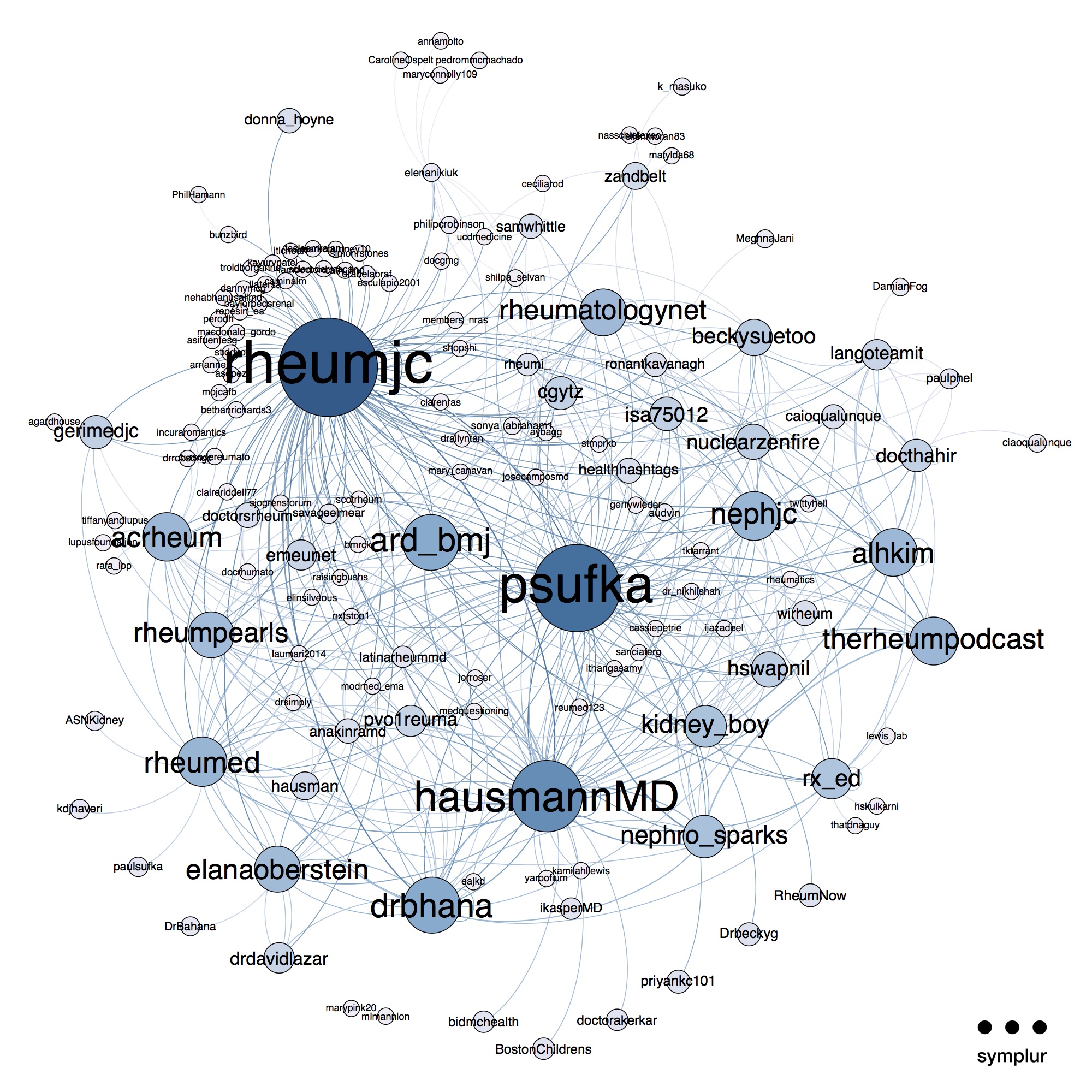 "At some point we must go beyond the introduction and into application [of social media]." — Dr. Bryan Vartabedian, 33charts.com Recently, a number of specialties have started forming journal clubs on Twitter, and …
Continued

After researching the data for last month's blog post about the influence and impact of #hcsm on the broader healthcare social media landscape, it only seemed fair to share my …
Continued

Over the last few years I've had the privilege of meeting a number of patient community organizers, managers, and innovators and despite the varied backgrounds, purposes, and methods used to …
Continued
Learn from listening to the many voices in healthcare.