What is Facebook Places?
Let's start with the basics. Facebook Places is basically a mobile app feature that allows you to share where you are located and see where your friends are physically located. You can choose to "check in" virtually with Facebook Places when you visit your local coffee shop or your local dentist, immediately communicating to your friends where you are. After checking in, you can leave a comment and see others that have checked in at that same place.
Privacy restrictions will limit who will see your comments and check ins.
For now only Facebook for iPhone and mobile phones capable of viewing HTML5 webpages can use Facebook Places.
Late in the game, no innovation from Facebook…yet!
First of all, this is a "me too" feature for Facebook–they are kind of late in the location game that has been playing out for some time now. However, copycats can often have huge impact on an industry, and this is definitely going to be another example of that. Yelp! and Foursquare will probably witness Facebook Places ripping off their innovations with massive success.
What's missing right now are more incentives for people to check in. Foursquare has created certain incentives based on recognition awards. It will be interesting to see if Facebook will also copy that model or perhaps go beyond simple virtual awards.
Healthcare industry impact: Yelp and Foursquare times a hundred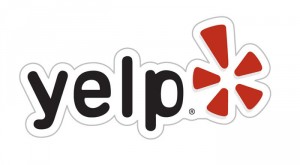 The easiest way to see what's coming is to take a look at Yelp. Yelp can be described as the most trusted and valued social network for user generated reviews. Many medical practices, especially dental offices receive a lot of attention and reviews from their patients on Yelp. In contrast to the physician rating sites you often see on Google, Yelp reviews are taken more seriously because of their filtering algorythm and "peer review" process. To this date, Yelpers have written over 12 million local reviews, over 85% of them rating a business 3 stars or higher
The power of a social media network is a function of total number of members and the value of each member's investment into that network. Yelpers on average invest a good deal into Yelp with dozens or even hundreds of reviews and check ins. But its member base is still a fraction of that of Facebook with a more narrow demographic. Facebook is the King of social networks. They have a crazy large member base and its members invest massively into the network with both time and content.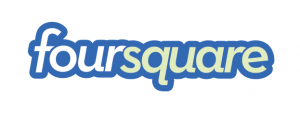 Social media networks benefit from what we call "network effects"–each new member increases membership value for all existing members. Much like how being the first and only owner of a fax machine has practically zero value, but your fax machine increases in value for each new person that invests in one.
The same network effects will give immense power to Facebook Places, more power than Yelp or Foursquare ever had. The value of Yelp suffered somewhat in less populated and less popular places. I expect that Facebook easily will perform better in these areas.
What can your medical group expect of Facebook Places today?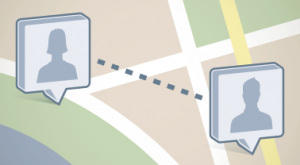 To be honest with you, the current version is fairly boring and without any exciting features.
For now, Facebook Places is limited to simply enabling your patients to check in and leave comments for their friends to see (depending on their Privacy settings). As you can imagine, this will probably only have a real impact on your practice in extreme cases.
What can the healthcare industry expect of Facebook Places tomorrow?
What we see today is arguably a very small baby step by Facebook. This is new to them, and with their massive size they want make sure their APIs and the technical backbone is solid.
No matter what you think of today's feature set, you cannot ignore their mammoth 500 million membership. Compare that to Foursquare's 3 million members. Whatever Facebook will do, their impact is going to be massive!
Future predictions of impact on doctors and other healthcare providers
I believe we will see an adoption of a Yelp-like review functionality in the future. Possibly with the feature of medical practices being able to respond to these user generated reviews/comments.
I believe we will see several location-based marketing opportunities for medical practices. For example, when a Facebook user does a virtual check-in to your practice, or perhaps a check-in somewhere in the neighborhood, they could receive a short communication message/special offer from your practice.
Right now, a medical group can only advertise their Facebook Place in the same fashion as they can advertise their Facebook Page.
I believe we will see some amazing innovations by integrating the open Facebook Places API with medical apps, patient portals, medical practice websites, etc. We might find private practices having a "check in" button on their website in the same fashion as we use the "Like" button today. Foursquare has confirmed that they are implementing the Facebook Places API to their service–allowing Foursquare check ins to be pushed to Facebook.
I believe we will see much tighter integration between your medical practice Facebook Page and Facebook Places than what we see today.
"Like" it or not, location-based social networks are now going mainstream and are here to stay.
As with everything else in social media–there is no way for medical practices to opt out. Your online presence is created with you or without you.