Symplur is collaborating with Stanford Medicine X, Grace Anne Dorney Koppel and Ted Koppel on the 2019 Medicine X | CHANGE Educational Grand Challenge on COPD. Symplur is providing an exclusive COPD Social Media Dashboard as a tool for the participants in the grand challenge to help putting change management into practice. These easy-to-use dashboards will uncover insights from open public social media conversations on COPD through access to the Healthcare Social Graph®.
Note: This page will be continually updated with new resources shared during the Grand Challenge.
Scroll down for introductory details on how to participate and access the dashboards.
---
Update #3: Here's a list of great thoughtful tweets on COPD and Pulmonary Rehabilitation.
Update #2: Tweets shared on COPD and Early Diagnosis.
Update #1: A collection of insightful tweets with various points of view from healthcare stakeholders on the Societal Stigma of COPD.
---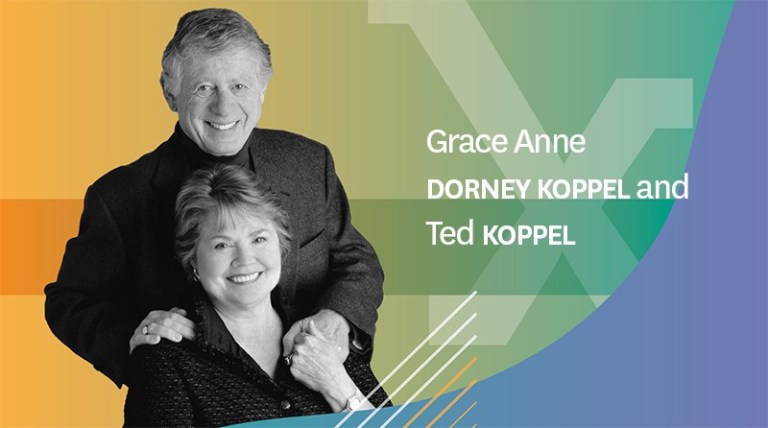 COPD Social Media Dashboard
Discover and deepen your understanding by analyzing COPD conversations on: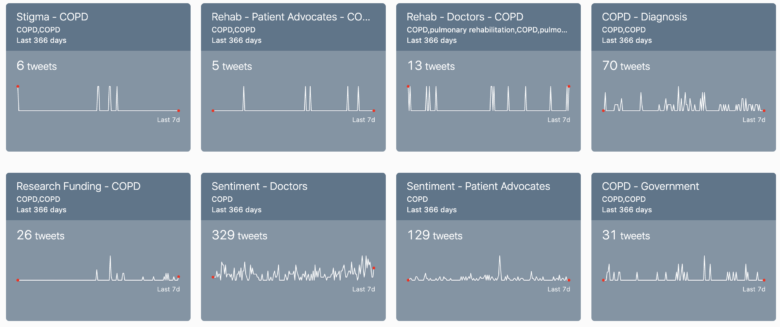 How to Access the Dashboards?
Create a free Symplur Account if you don't already have one.
Open Chat to request COPD dashboard access.
Once granted, access the dashboard.
How to participate remotely?
Participants across the world can participate on exploring the 5 questions we have by engaging with us on Twitter by using the hashtags #MedX and #COPD.
"Make a visit to a Pulmonary Rehabilitation session part of medical student's curriculum #MedX #COPD"

Example Tweet
How Might We?
Question 1: How might we engage the medical community in the earlier diagnosis of COPD?
Question 2 – How might we convince Congress to appropriate line item funding for COPD NIH research consistent with the number of people it affects in the U.S.?
Question 3 – How might we reduce the societal stigma of COPD? How might we focus attention on the millions of people who have never smoked, those who got the disease through second hand smoke, environmental and work-related conditions?
Question 4 – How might we make access to pulmonary rehabilitation more routine?
Question 5 – How might we increase awareness of the evidence-based benefit for prescribing pulmonary rehabilitation for COPD patients? How might COPD rehabilitation treatment be implemented into clinical practice as effectively for people living with the condition as cardiac rehabilitation has been implemented for people living with heart conditions?
Download Workbook and Participation Guide