Why have a Healthcare Online Presence?
Your patients are already online
85% of the US online population seeks health info on the web.
80% start at a search engine.
What do they find when searching for treatments in your area, or if they search your name?

Today, at increasing rates, patients are empowered patients. They want to be involved and to participate. However, the healthcare content they find online is not always trustworthy. Healthcare providers are needed to guide their patients to quality content, to curate information and to be a trusted source of information online. On today's web, the Health Provider = Health Curator.
We at Symplur help healthcare businesses create a dynamic web 2.0 consumer friendly website. Deep social media and blog integration helps to maintain an up to date and sharing impression for patients and consumers of all sorts. In structuring the technical framework and medical content, we help elevate your presence to rank high on the search engines with our own proven search engine optimization (SEO) strategies. The only way to fight bad healthcare information on the search engines is to crowd it out with quality healthcare information.
Healthcare is inherently social
65% of US online population are Facebook users.
50% are active daily, creating 90 pieces of content each month.
The average user is connected to 80 community pages … and yours could be one of them.
Location has always been important for any patient facing a healthcare need. A great location is not only more convenient for the patient, but it also creates a stronger presence in their mind set. Today, location is about where the patient spends their time, and that time is increasingly spent on various social media platforms.
Healthcare social media have seen an explosive growth the last few years, and the user demographics are surprising; Women over 55 is Facebook's fastest growing segment with 175% growth during the first 3 months of 2010. Keep in mind that women often make healthcare decisions for the whole family.
We help healthcare businesses create and maintain an appropriate, HIPAA compliant presence on Facebook, Twitter, and YouTube.


Attract patients to your practice
Patients want to be cured, and today's empowered patients start the process online
Google wants to guide searchers to the right websites
Healthcare providers want to provide their resources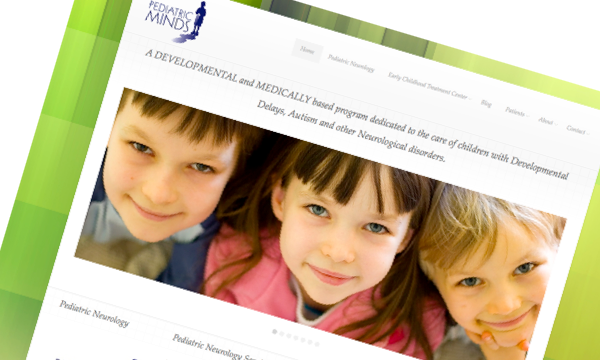 There is an optimal equilibrium between Patients, Google and Providers. Are you part of the equation?
With so many patients actively using the internet and searching for diseases and treatments, there is an amazing opportunity for healthcare providers to capture this activity and lead prospective patients to their website and healthcare social media platforms. You are the trusted source of information. Every piece of content you create should be made discoverable for patients on the search engines and on all the social media platforms. To that end, Symplur provides a very powerful, yet simple and easy to use platform.
---
What is a healthcare online presence?
A single presence is no longer enough. In order to expect an ROI, you need a comprehensive, yet simple integrated platform that expedites what you need to get done.
Dynamic web 2.0 website Always functioning as your hub, your main web property.
Facebook Page Your presence on this 800 million member strong social network.
Blog A monthly blog post is critical to perform well on search engines and social media.
Twitter Connect with your healthcare peers, follow the healthcare thought leaders, and share your content.
Google AdWords Target patients that search for treatments in your location with text ads.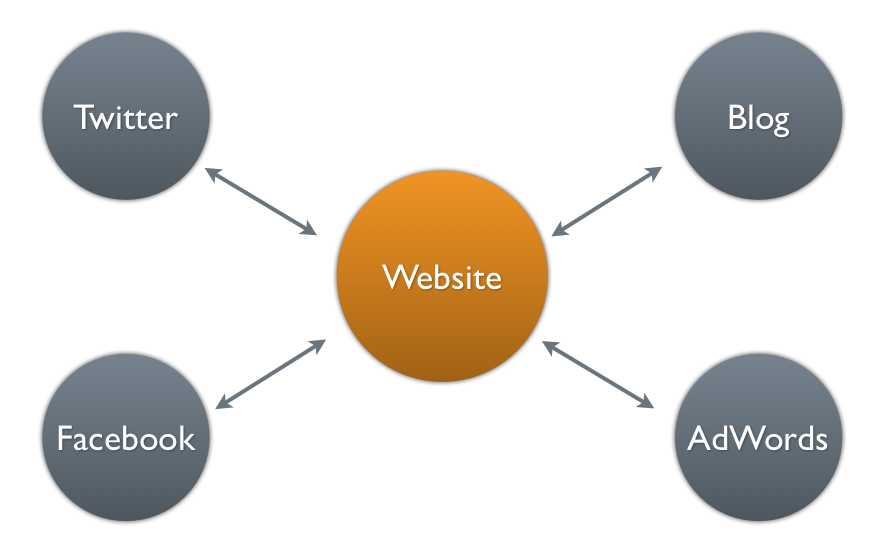 ---
What can you expect?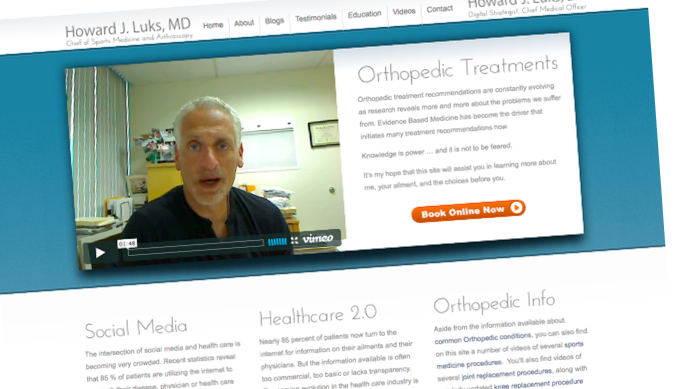 "12-15% of my patients enter my office because of my healthcare social media activity and content on my healthcare website" – Dr. Howard J. Luks
With our integrated healthcare online presence platform, continuous guidance and consultancy, you can expect to attract potential patients to your website, and convert these visitors into lasting patient relationships.
One the flip side, as a result of the sharing nature of web 2.0, if you don't create your own online presence, someone else will … and what will it be?
---
Healthcare Online Presence
$279 / month
Start-up Cost: Contact for personalized quote
Dynamic Web 2.0 Healthcare Website
Best Practice Blog Platform
Coaching on Healthcare Content Creation
Landing Pages for Your Medical Services
Content Management System with Automatic Backups
Healthcare Social Media Setup
Facebook Page Creation
Twitter Account Creation and Integration
Search Engine Optimization Setup
Real-time Analytics Reports
Website, Database, Email and Domain Hosting
Patient Email Newsletter
Google Places Account Creation
Ongoing SEO Guidance and Optimizations
YouTube Account Creation and Integration
LinkedIn Company Profile
---
Healthcare Online Presence Custom
Custom / month
Internal HIPAA Compliant Social Network for physicians, residents, and staff
eCommerce platforms with credit card payment gateways, PayPal, etc.
Redesign and re-engineering of an existing website to optimize for healthcare social media and SEO.
Healthcare organizations with over 10 providers or 50 pages of content face unique challenges that need custom solutions.
Custom Healthcare Social Media Apps, Analytics or Platforms.
Contact Us
A Healthcare Online Presence is unique for every organization. We highly customize our service to serve our clients goals and needs. Let's talk about you and your goals. Fill out this form and we'll start the conversation over email or phone. You may help us by telling us something about: