#CHPCA12 conference hashtag
Friday 1st June 2012
-
Sunday 3rd June 2012
The Canadian Hospice Palliative Association?s 2012 conference is going to be different. The best and brightest faculty in the hospice palliative care field is currently working in collaboration to develop an intimate and intensive two day Learning Institute. The 2012 Canadian Hospice Palliative Care Learning Institute, Putting Knowledge and Information into Practice, will take place from June 1-3 at the Banff Centre in Banff, Alberta. Attendees are able to register in five intermediate to advanced learning streams that will include presentations, case studies, workshops and small group work.
The influencers of #CHPCA12
Top 10 by Mentions
Top 10 by Tweets
#CHPCA12 Tweet Statistics
Activity Comparison
Latest Tweets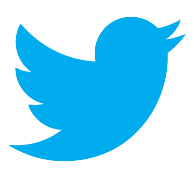 #CHPCA12 content from Twitter
#CHPCA12 Twitter Transcript and Analytics
Healthcare Social Media Newsletter
LIVE influencers stats made up from trailing 7 days.
Hashtag submitted by:
@CanadianHPCAssn