#AHRQIX tweet chat
Join us on Twitter Tuesday, September 10, at 3:00 pm ET for a live TweetChat with Dr. Victoria Rogers, Director of the Kids CO-OP at the Barbara Bush Children's Hospital at Maine Medical Center. We will discuss how the Let's Go! program has worked to slow the increase of childhood obesity in Maine and how the program can be adapted by other providers in different settings across the country. Use the #AHRQIX hashtag to join.
Learn more about the TweetChat at http://innovations.ahrq.gov/webevents/index.aspx?id=56
Update description or schedule?
Healthcare Topics
Related Hashtags
The influencers of #AHRQIX
Top 10 by Mentions
Top 10 by Tweets
#AHRQIX Tweet Statistics
Activity Comparison
Latest Tweets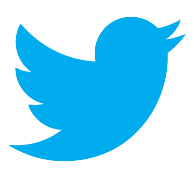 #AHRQIX content from Twitter
#AHRQIX Twitter Transcript and Analytics
LIVE influencers stats made up from trailing 7 days.
Hashtag submitted by:
@FieldsTom