#FNCE conference hashtag
You\'re invited to attend the 2011 ADA Food & Nutrition Conference & Expo, September 24–27 in San Diego, California. Don\'t miss this chance to truly IMPACT your career by earning CPEUs, making key business connections and discovering emerging trends and innovations.
Healthcare Topics
Related Hashtags
The influencers of #FNCE
Top 10 by Mentions
Top 10 by Tweets
#FNCE Tweet Statistics
Activity Comparison
Latest Tweets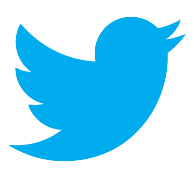 #FNCE content from Twitter
#FNCE Twitter Transcript and Analytics
LIVE influencers stats made up from trailing 7 days.
Hashtag submitted by:
@NutriSpeaking