#hcsmanz tweet chat
Health Care Social Media Australia and New Zealand A discussion group of interested professionals working in the health sphere in Australia and New Zealand have commenced a weekly discussion group on Twitter looking at the issues of social media use in health care. The hash-tag #hcsmanz is used to view the conversation. At other times the hash-tag is used to identify material that may be interesting to those in the discussion group. We get together every Sunday evening on Twitter at 22:30NZ, 20:30 AEDT, 19:30 AEST, 20:00 ACDT, 17:30 AWST. If you wish to know more http://hcsmanz.posterous.com/ or message @hcsmanz.
Update description or schedule?
Next chat:
Sunday 27th April 03:30 AM
The influencers of #hcsmanz
Top 10 by Mentions
Top 10 by Tweets
#hcsmanz Tweet Statistics
Activity Comparison
Latest Tweets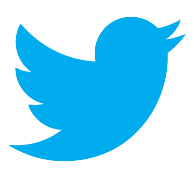 #hcsmanz content from Twitter
#hcsmanz Twitter Transcript and Analytics
LIVE influencers stats made up from trailing 7 days.