#mlanet12 conference hashtag
Friday 18th May 2012
-
Wednesday 23rd May 2012
Medical Library Association (MLA) Annual Meeting, May 18-23, 2012 in Seattle, WA. http://www.mlanet.org/am/am2012/index.html The MLA annual conference is an opportunity to present and discuss papers, posters, applied research, and important issues in health sciences information management. The event gives MLA members and affiliated professionals a chance to share ideas, hear from experts, see the latest products, and network with colleagues. MLA serves health sciences information professionals in the US and worldwide. It provides educational opportunities, supports a knowledgebase of health information research, and promotes the importance of quality information for improved health to the health care community and the public.
The influencers of #mlanet12
Top 10 by Mentions
Top 10 by Tweets
#mlanet12 Tweet Statistics
Activity Comparison
Latest Tweets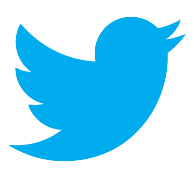 #mlanet12 content from Twitter
#mlanet12 Twitter Transcript and Analytics
Healthcare Social Media Newsletter
LIVE influencers stats made up from trailing 7 days.
Hashtag submitted by:
@kiwano1