#NurseUp tweet chat
Nurseup is a gathering of Nurse Entrepreneurs where we will interview successful nurses in business and discuss the unique traits & qualities that make #nurses especially qualified to run a business.
Update description or schedule?
Next chat:
Monday 28th April 04:00 PM
Healthcare Topics
Related Hashtags
The influencers of #NurseUp
Top 10 by Mentions
Top 10 by Tweets
#NurseUp Tweet Statistics
Activity Comparison
Latest Tweets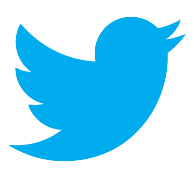 #NurseUp content from Twitter
#NurseUp Twitter Transcript and Analytics
Healthcare Social Media Newsletter
LIVE influencers stats made up from trailing 7 days.
Hashtag submitted by:
@nursefriendly