#NYMCSPAD conference hashtag
One day conference at New York Medical College examining the intersection of social media in healthcare. The conference aims to look at this theme in patient care, medical education and community outreach today and in the future.
The influencers of #NYMCSPAD
Top 10 by Mentions
Top 10 by Tweets
#NYMCSPAD Tweet Statistics
Activity Comparison
Latest Tweets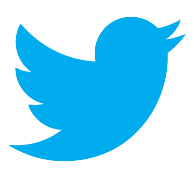 #NYMCSPAD content from Twitter
#NYMCSPAD Twitter Transcript and Analytics
LIVE influencers stats made up from trailing 7 days.
Hashtag submitted by:
@NYMCSPAD