#SocPharm tweet chat
We have a Tweetchat first Wednesday of every month from 8 to 9 pm Eastern, moderated by @EileenOBrien. Questions can be submitted ahead of time or asked during the conversation. We welcome anyone interest in this topic – healthcare providers, patients, pharma and agencies.
Update description or schedule?
Next chat:
Wednesday 7th May 05:00 PM
Healthcare Topics
Related Hashtags
The influencers of #SocPharm
Top 10 by Mentions
Top 10 by Tweets
#SocPharm Tweet Statistics
Activity Comparison
Latest Tweets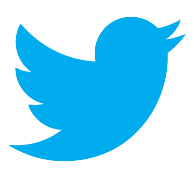 #SocPharm content from Twitter
#SocPharm Twitter Transcript and Analytics
LIVE influencers stats made up from trailing 7 days.