#TerapiasAvanzadas conference hashtag
Thursday 28th June 2012
-
Friday 29th June 2012
The 'I International Symposium on Cell and Gene-Based Therapies' will take place on June 28th - 29th 2012 in Granada, Spain. During this Symposium, a broad range of topics in advanced therapies will be discussed, including stem cell and gene therapy, biomaterials and tissue engineering as well as European Regulation for the development of Advanced Therapy Medicinal Products, among others. A special emphasis will be placed on clinical translation of regenerative medicine in different medical specialities, on issues regarding intellectual property and on educational challenges in the field of advanced therapies.
Top 10 by Mentions
Top 10 by Tweets
#TerapiasAvanzadas Tweet Statistics
Activity Comparison
Latest Tweets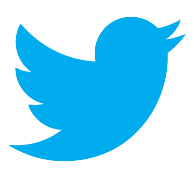 #TerapiasAvanzadas content from Twitter
#TerapiasAvanzadas Twitter Transcript and Analytics
LIVE influencers stats made up from trailing 7 days.
Hashtag submitted by:
@eSaludInvestiga