#treatdiarieschat tweet chat
Treatment Diaries Tweet Chat. Tuesday nights at 8PM ET. On twitter follow @TreatDiaires. TD is a unique social network privately connecting individuals affected by illness through online health related conversations captured in personal diaries. Our chat is for those affected by or living with illness: patients, caregivers, loved ones and healthcare advocates. We host a guest each week with the resources to aid in navigating a life with illness. Please join in and add to our conversation. Hosted by our CEO Amy Ohm @treatdiariesceo.
Update description or schedule?
Next chat:
Tuesday 29th April 05:00 PM
Healthcare Topics
Related Hashtags
Top 10 by Mentions
Top 10 by Tweets
#treatdiarieschat Tweet Statistics
Activity Comparison
Latest Tweets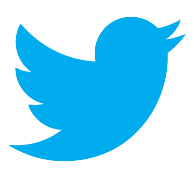 #treatdiarieschat content from Twitter
#treatdiarieschat Twitter Transcript and Analytics
LIVE influencers stats made up from trailing 7 days.
Hashtag submitted by:
@treatdiaries