#AAMCIQ conference hashtag
Thursday 7th June 2012
-
Friday 8th June 2012
On June 7-8, the AAMC (Association of American Medical Colleges) will host the fourth annual Integrating Quality Meeting to address team-based approaches to improving quality and patient safety in health care. The meeting will bring together health care professionals, trainees, and students from the clinical care community to share strategies for enhancing the culture of quality in clinical care and health professions education and training. Interprofessional collaborations across health care disciplines are key to safe, high-quality, and accessible health care. Through a number of interactive workshops, poster sessions, and plenary discussions, participants will have the opportunity to share strategies for training and implementing interprofessional teams to improve health care in their organizations.
The influencers of #AAMCIQ
Top 10 by Mentions
Top 10 by Tweets
#AAMCIQ Tweet Statistics
Activity Comparison
Latest Tweets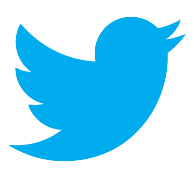 #AAMCIQ content from Twitter
#AAMCIQ Twitter Transcript and Analytics
LIVE influencers stats made up from trailing 7 days.
Hashtag submitted by:
@AAMCtoday