#DWDchat tweet chat
These weekly TwitterChats began as a monthly chat hosted by @DeathwDignity, the Death with Dignity National Center (http://www.deathwithdignity.org). #DWDchat is geared toward helping people learn more about the groundbreaking Death with Dignity Acts in Oregon and Washington which allow competent, terminally-ill state residents to decide whether or when to hasten their deaths with medication. Though these chats are often about different aspects of assisted dying, they may also cover other topics regarding death such as hospice, advance planning, and grieving. Hope you'll join in the discussion and help break down the taboo of talking about death.
Update description or schedule?
Next chat:
Thursday 1st May 04:00 PM
The influencers of #DWDchat
Top 10 by Mentions
Top 10 by Tweets
#DWDchat Tweet Statistics
Activity Comparison
Latest Tweets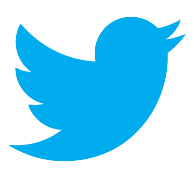 #DWDchat content from Twitter
#DWDchat Twitter Transcript and Analytics
LIVE influencers stats made up from trailing 7 days.
Hashtag submitted by:
@DeathwDignity