#QualityChat tweet chat
A one hour Tweet Chat related to improving quality of care. #QualityChat will feature a new guest host every month. Last Wednesday of each month at 1700 GMT.
Update description or schedule?
Next chat:
Wednesday 23rd April 09:00 AM
Healthcare Topics
Related Hashtags
Top 10 by Mentions
Top 10 by Tweets
#QualityChat Tweet Statistics
Activity Comparison
Latest Tweets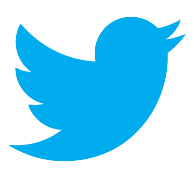 #QualityChat content from Twitter
#QualityChat Twitter Transcript and Analytics
LIVE influencers stats made up from trailing 7 days.
Hashtag submitted by:
@BCPSQC