#APHAMid12 conference hashtag
Tuesday 26th June 2012
-
Thursday 28th June 2012
The New Public Health ? Rewiring for the Future June 26-28, 2012, in Charlotte, N.C. This Midyear Meeting will equip attendees from federal, state, local and tribal agencies and organizations with the educational, policy and advocacy tools needed for keeping up with and anticipating the changes that will be necessary to ?rewire? the public health infrastructure.
Healthcare Topics
Related Hashtags
Top 10 by Mentions
Top 10 by Tweets
#APHAMid12 Tweet Statistics
Activity Comparison
Latest Tweets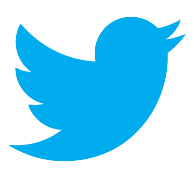 #APHAMid12 content from Twitter
#APHAMid12 Twitter Transcript and Analytics
LIVE influencers stats made up from trailing 7 days.
Hashtag submitted by:
@MarkHarmel