#payer12 conference hashtag
Sunday 20th May 2012
-
Wednesday 23rd May 2012
Please join us at the TriZetto 2012 Payer Conference, May 20-23 at the JW Marriott Desert Ridge Resort in Phoenix, Arizona. We?ll present a program of valuable informational sessions, strategic forums and networking opportunities that will help you establish a successful strategy for competing and winning today and in the future.
The influencers of #payer12
Top 10 by Mentions
Top 10 by Tweets
#payer12 Tweet Statistics
Activity Comparison
Latest Tweets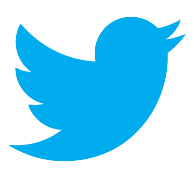 #payer12 content from Twitter
#payer12 Twitter Transcript and Analytics
LIVE influencers stats made up from trailing 7 days.
Hashtag submitted by:
@2healthguru