#WE2012 conference hashtag
Wednesday 27th June 2012
-
Thursday 28th June 2012
This conference is aimed at District Nurses, Podiatrists, Practice Nurses, Nursing Home Staff and Link Nurses. he annual Wound Essentials event is now in its 6th year and continues to provide free, first-class, topical education for generalists who are faced with the challenges of caring for patients with wounds in the community and secondary care settings. Our content has been developed by key wound care practitioners to provide a succinct and practical update in some of the most regular wound care types that you will be faced with, including pressure ulcers, leg ulcers and diabetic foot wounds.
The influencers of #WE2012
Top 10 by Mentions
Top 10 by Tweets
#WE2012 Tweet Statistics
Activity Comparison
Latest Tweets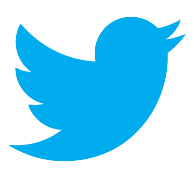 #WE2012 content from Twitter
#WE2012 Twitter Transcript and Analytics
LIVE influencers stats made up from trailing 7 days.
Hashtag submitted by:
@Wounds_UK