Symplur Signals is the only platform on the market co-designed with and trusted by Medical Affairs teams
Social Media for Medical Affairs
The medical community uses Twitter to publicly share and discuss valuable, disease-specific information. This creates conversations to the tune of billions of healthcare tweets. How do you sift through all that data to surface the exact information you need in a matter of minutes?
Leading pharmaceutical companies use Symplur Signals to mine Twitter for business intelligence in Medical Affairs. Symplur Signals performs tasks and answers questions no generic tool can because it combines the best of both worlds. Hand curation and crowdsourcing ensure unparalleled healthcare subject matter expertise; machine learning and algorithms provide endless scalability.
Key Opinion Leader Mapping
Who are the most influential cardiologists discussing SGLT2s?
Accurate and granular Healthcare Stakeholder Segmentation is key, and the SymplurRank Algorithm delivers the most dependable KOL lists in healthcare. We've pre-categorized millions of Twitter accounts based on their public stakeholder identity, and our tools empower you to customize influencer segmentation to meet your needs in a rapidly changing environment.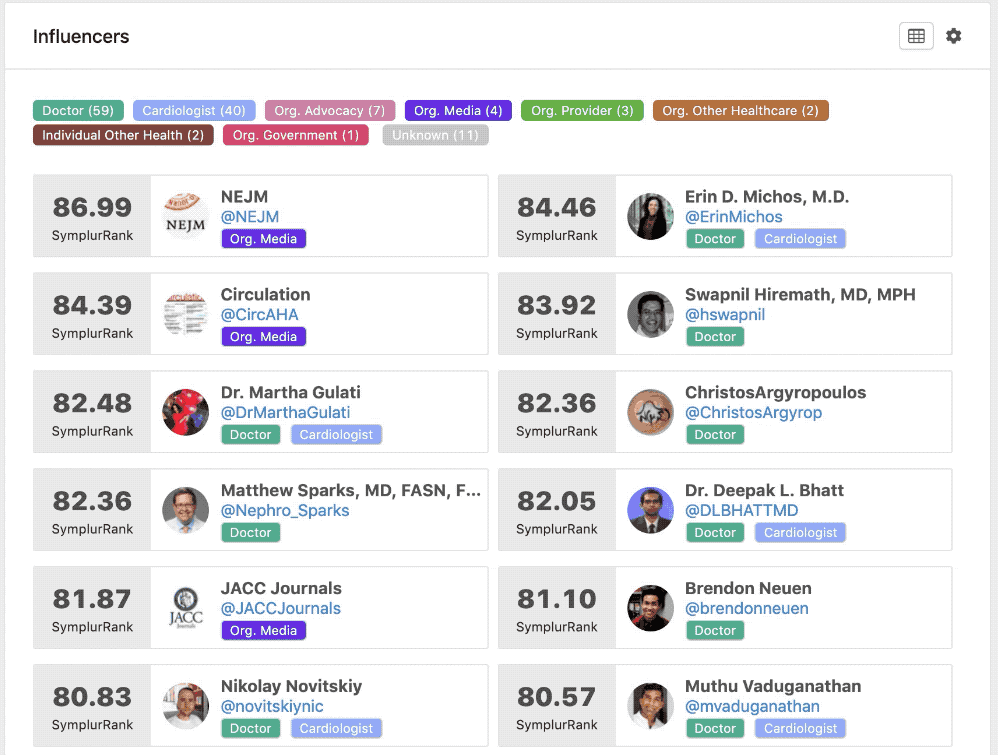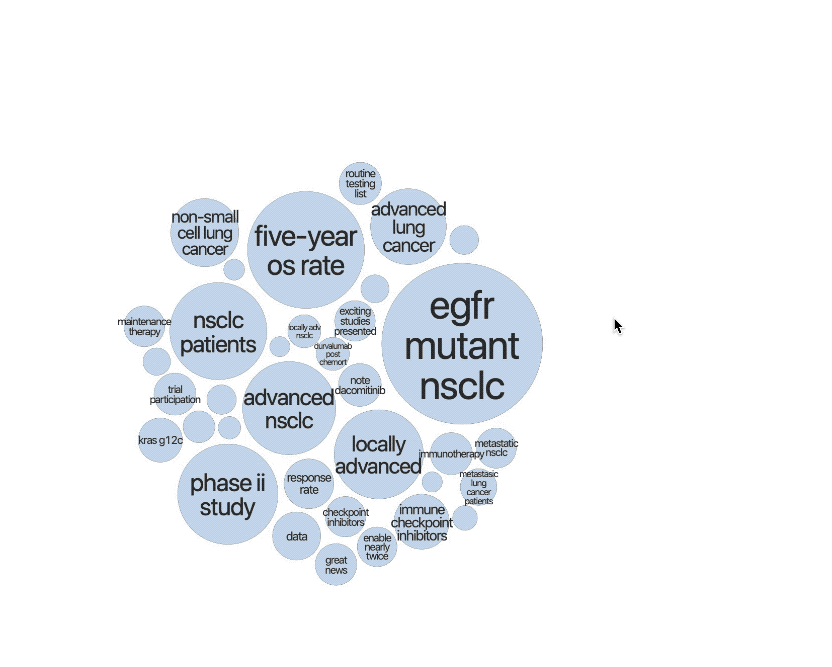 Content and Sentiment Analysis
What are oncologists saying about the latest clinical trial results, scientific statements, and conference presentations?
For deep content analysis, access interactive snapshots of the Trending Medical Terms from any Twitter conversation via Symplur's natural language processing (NLP) algorithms. And, to better understand attitudes, optimize our Sentiment Algorithm by custom-training it to match your medical affairs team's specific needs.
Competitive Intelligence
How are HCPs and medical journalists interpreting clinical trial results from our competitors?
Not all tweets are equal. Our platform evaluates the importance of every conversation based on who shared it and who engaged with it, as well as their stakeholder status and influence in the healthcare industry. The Engagement Analysis highlights the most impactful tweets and discussion threads for any clinical trial.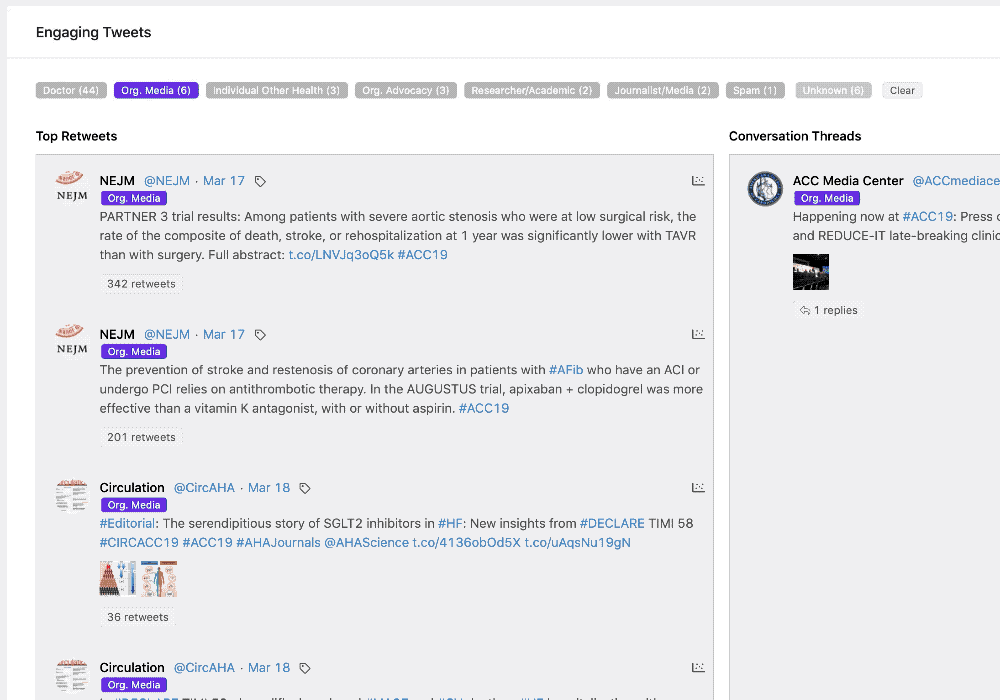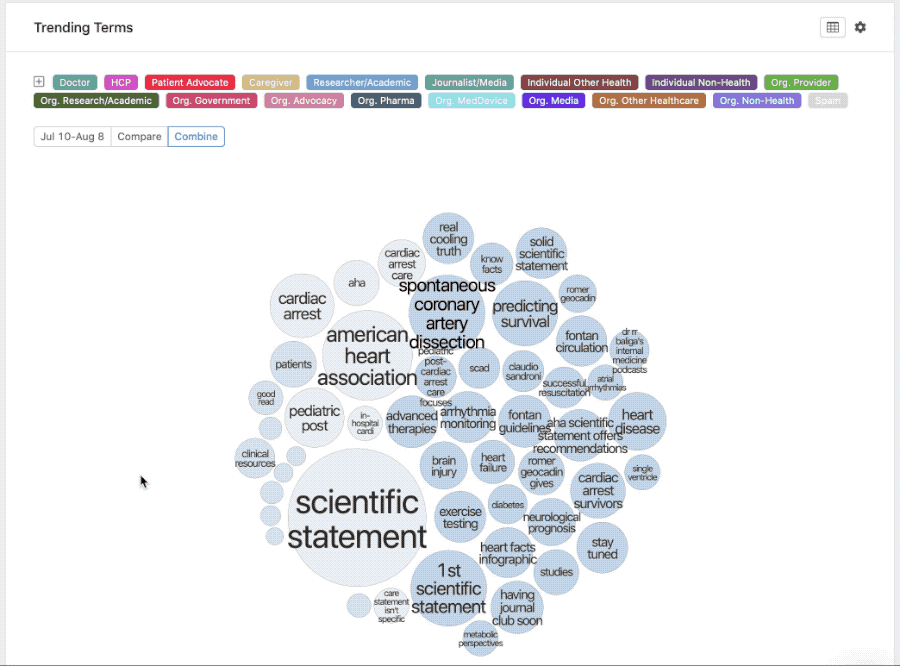 Scientific Communication Strategy
We released a new drug — is our scientific communication strategy working; will it be practice changing?
With a click of a button our medical affairs customers can list the scientific statement articles shared the most by HCPs. And for the most critical pieces they drill down and list the physicians who shared specific Trending Articles.
"As a Medical Science Liaison I use the information within Symplur to:
Evaluate how the science surrounding our products and competing products is received and shared among our external experts and the medical community in the Twitterverse. Was the information that we shared with respect to our data received clearly, did it resonate with our audience, and did it have an impact on practice?
Help to guide strategy as to what our next steps should be in communications surrounding our science. Are we headed in the right direction or do we need to alter our course or change our approach?
Monitor communications for new trends in science that can be applied to what we do. What should our next steps be?"
– Medical Science Liaison at a global pharmaceutical company
Made for Medical Affairs
If there is going to be buzz about a compound, a study, a journal article, it will happen on Twitter. If information—good or bad—is going to spread like wildfire, it will do so on Twitter before it gets picked up by the media.
How do you discover trends before they bloom and identify actionable intel? How do you find the information you didn't know you needed? Who are the true key players and what are they saying or amplifying? How do you gauge if a finding is important enough to be practice changing?
Do all that and more with Symplur Signals, the only platform on the market co-designed with and trusted by Medical Affairs teams.