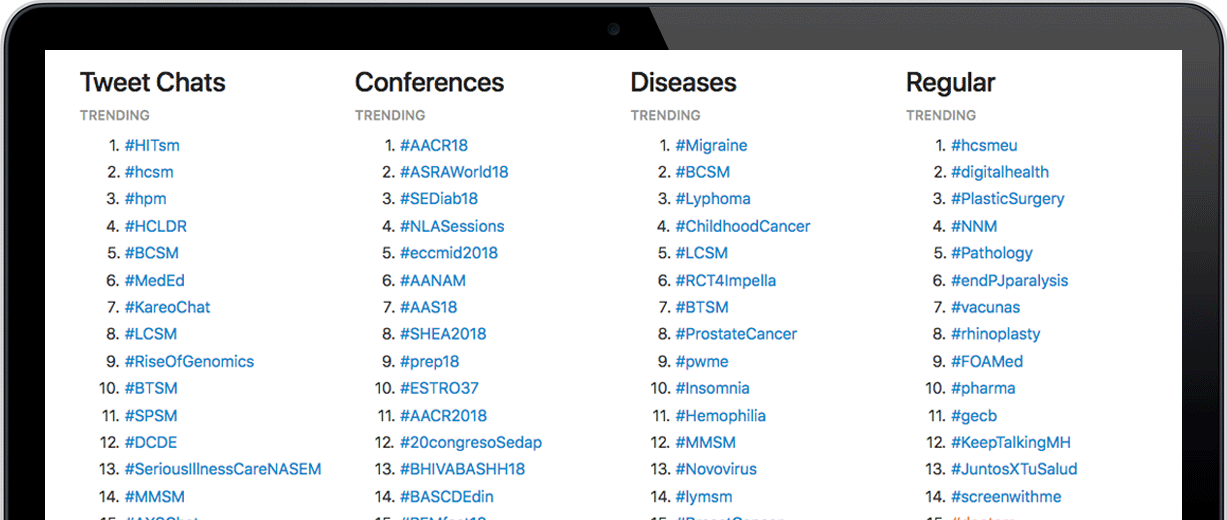 Social Media Data Classification
Symplur's platform uses automated processes and our algorithm to bring organization and structure to the raw social media data. Using NLP and our parsing algorithms, the contents of each conversation are processed so that they can be categorized appropriately.
Our data classification process has aggregated and organized a growing catalog of over 30,000 curated and searchable terms. Each one of these terms is what we define as a dataset that contains conversations, individuals, and entire communities that share something in common.
We have found that by classifying conversations into collections that fall under one overarching topic enhances the probability of discovering previously unknown similar or related topics and hashtags that reveal more data and online communities.
For instance, when searching our datasets for lung cancer you will discover other related or similar datasets such as lung cancer social media, lung cancer treatment, lung cancer caregiving, lung cancer screening - and each dataset encapsulates relevant conversations and distinct online communities that may not have overlapped with your original search term.