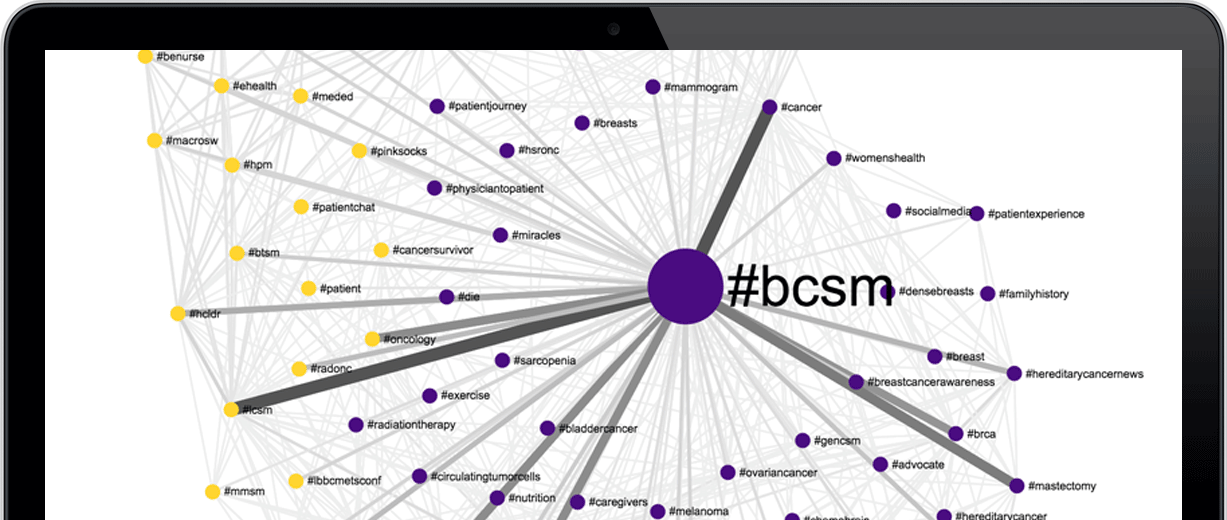 Healthcare Social Graph®
The vast neural network of public healthcare communities, conversations and people, hand curated by Symplur and powered by machine learning.
The raw and unstructured social media data that has been processed by Symplur's technology platform results in what is known as the Healthcare Social Graph. The Healthcare Social Graph is better described as a neural network made up of billions of data points that map the interconnections and interactions between people, organizations, healthcare topics and conversations in social media. It also contains the activities of millions of health and healthcare related influencers we have monitored and recorded in this space since 2011.
The Healthcare Social Graph contains data that has been filtered, structured, and segmented by our Machine Learning and NLP algorithms, and data enriched with pertinent content. With our products, Symplur Signals Dashboards, Symplur Signals Reports, and Symplur API we can offer you a data analytics tool with the most accurate and trustworthy healthcare social media data available in the market.