Symplur
The Competition
The Competition
The Competition
The Competition
The Competition
The Competition
The Competition
The Competition
The Competition
The Competition
The Competition
The Competition
The Competition
The Competition
The Competition
The Competition
The Competition
The Competition
The Competition
The Competition
The Competition
The Competition
The Competition
The Competition
The Competition
The Competition
The Competition
The Competition
The Competition
The Competition
The Competition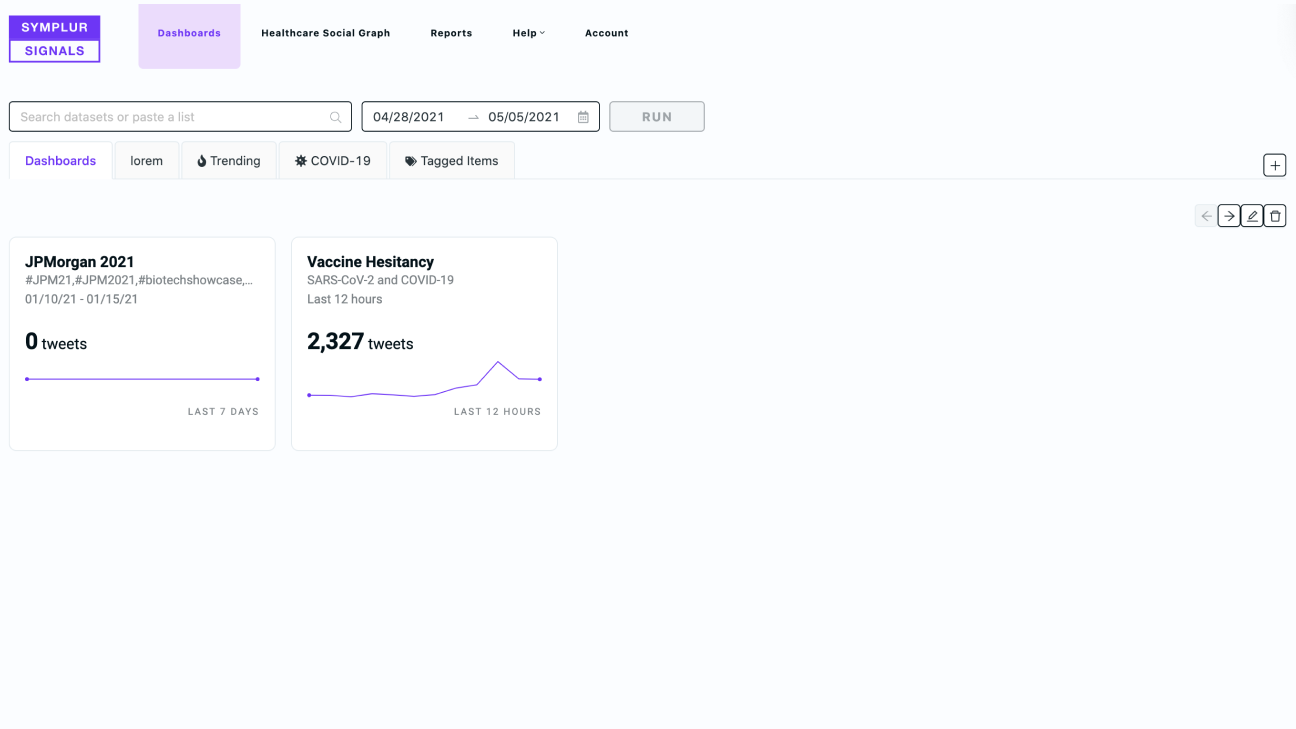 Symplur versus the Competition
Symplur Signals is the only conversion intelligence tool on the market that is entirely designed for healthcare, giving subscribers a completely different user experience, unique healthcare superpowers, and better outcomes compared to the competition
Require you to build your own data streams and tracking terms with no healthcare-specific enrichment.
The Healthcare Social Graph&reg comes with a pre-built taxonomy – billions of tweets have already been categorized across 15,000 healthcare topics.
Does not provide any healthcare intelligence. Want to track all non-small cell lung cancer conversations? Without a healthcare-specific taxonomy, you cannot monitor conversations taking place.
Healthcare Stakeholder Segmentation
Millions of healthcare influencers have already been categorized according to their stakeholder segmentation (PCPs, Specialty Care Physicians, etc.).
Need to analyze conversations from physicians regarding SGLT2s? You'll need to manually segment these profiles before you can even start your analysis.
Scoring without understanding of healthcare using limited history and rudimentary algorithms like "mentions, tweets, impressions, followers, etc."
Trending topics, most important tweets, top articles shared are ranked using SymplurRank – an algorithm that takes into account people's stakeholder segmentation, influence on the healthcare topic at hand and trust received from peers.
No way to correctly remove spam and reliably ignore engagement from low-quality accounts, thus susceptible to bot activity, fake engagement and cheating.
The clearest way to see the benefit of a healthcare-optimized product is how easy it is to remove the noise with Symplur Signals. With one button, you can focus on just the stakeholder segments you want and immediately you see all signals and no noise.
No built-in way to separate quality conversations from noisy environment since there is no understanding of who people are and what roles they have. You are left to make interpretations yourself.
Over 300 published journal articles have used or referenced Symplur Signals data. It's been used by all of the largest academic institutions around the world.
None have the level of notable research or referenced data as Symplur Signals for healthcare.
PubMed, Digital Opinion Influencer (DOI) and Altmetric
Research items such as published journal articles are identified and Altmetric data are surfaced, providing users with deeper understanding of the science engagement.
Cannot pick-up PubMed meta data nor DOI identifiers, thus treating this type of content on the same level as blogs and forums posts.
Make the move
from insight to action.