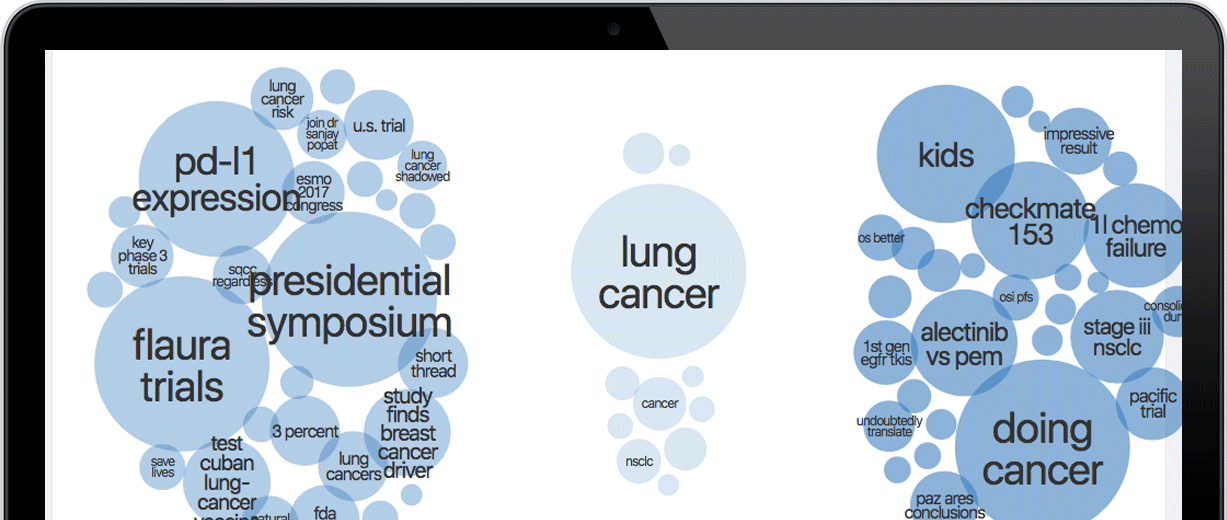 Trending Terms Analysis
Using our NLP algorithm we identify the most significant and trending terms in any healthcare conversation. Our powerful interactive tool helps you understand what the conversations are about and how it is changing over time. By default you can compare the 40 most significant terms to the previous period, quickly segmenting the unique terms vs common terms.
Another powerful option is to isolate trending terms of a particular stakeholder group and comparing them to the trending terms of another stakeholder group. You can easily see if conversation topics share similar terms or not within a healthcare topic.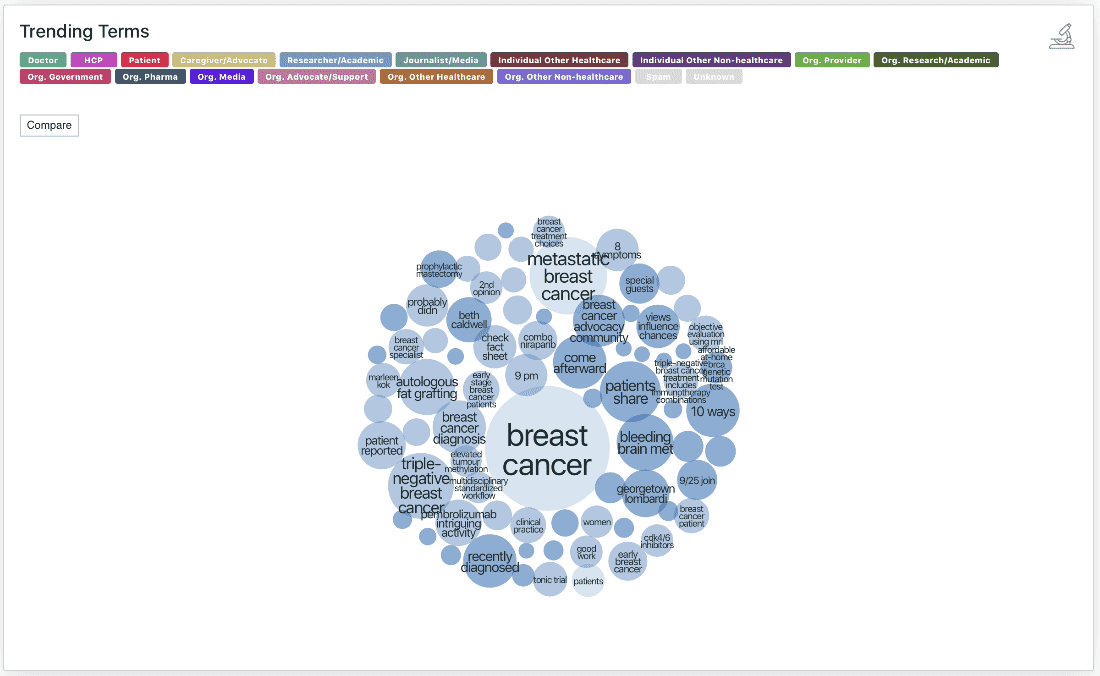 Trending Terms

Understand what the conversations are all about for any healthcare topic and how it's changing over time. Go deeper by learning how the healthcare stakeholders differ and what they have in common. And finally drill down to the individual tweets to understand the context of the trending terms. Powered by Natural Language Processing algorithms.