How Can Social Media Get Us in Trouble?
A healthcare social media research article published in Clinics in Colon and Rectal Surgery, September 11, 2017
Title

How Can Social Media Get Us in Trouble?

Authors (alpha)

Rishi Batra, Sean Langenfeld

Published

September 11, 2017

Journal

Clinics in Colon and Rectal Surgery

Impact Factor

.839

DOI

Pubmed

Altmetric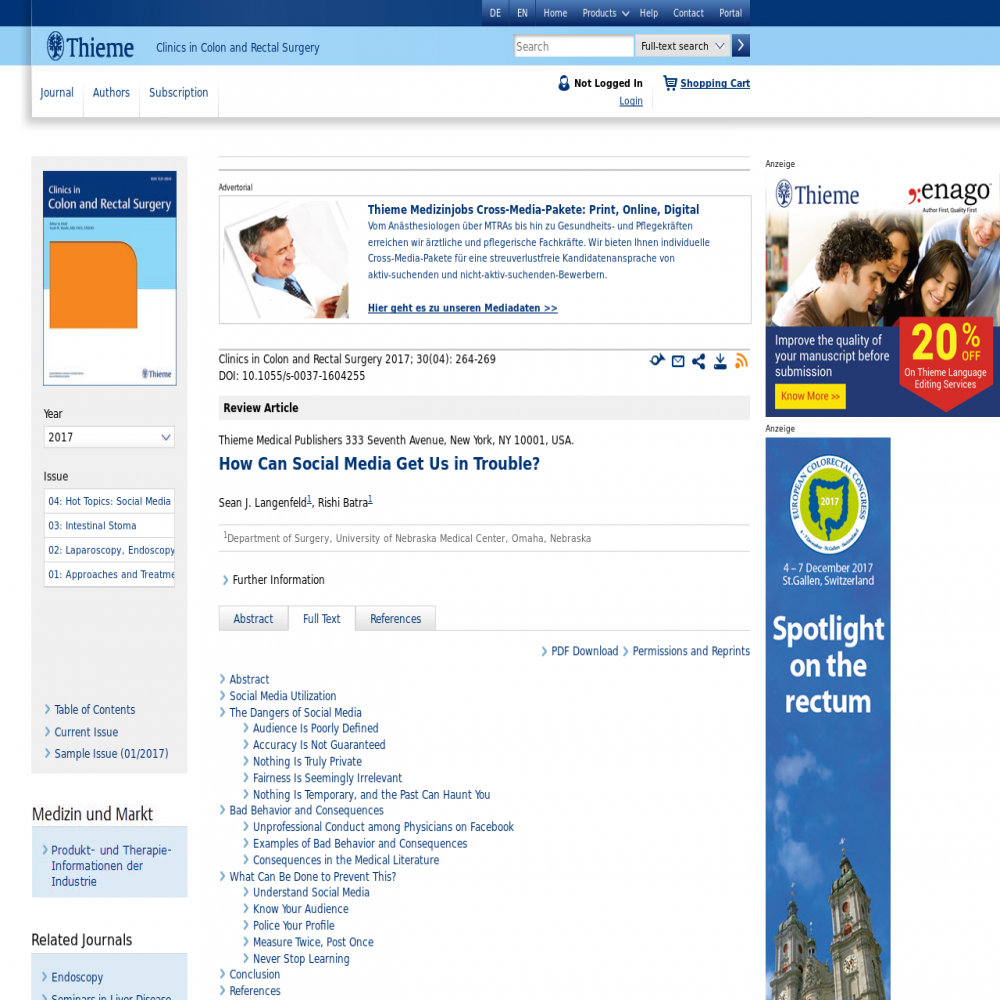 Abstract
When utilized properly, social media offers several personal and professional benefits for the practicing surgeon, including peer networking, education, e-mentorship, marketing, recruitment, and patient outreach. However, unprofessional online behavior is common among surgeons, and this improper use of social media can be quite dangerous. This article reviews the dangers of social media and illustrates this with examples of unprofessional behavior and the associated consequences. It also provides recommendations for maintaining a professional and productive online persona. Surgeons must understand the various social media platforms and their target audience while upholding online professionalism at all times.
---
Altmetric
The Altmetric Attention Score is based on the attention a research article gets on the internet. Each coloured thread in the circle represents a different type of online attention and the number in the centre is the Altmetric Attention Score. The score is calculated based on two main sources of online attention: social media and mainstream news media.