Getting Started: A Social Media Primer
A healthcare social media research article published in Clinics in Colon and Rectal Surgery, September 11, 2017
Title

Getting Started: A Social Media Primer

Authors (alpha)

Dalya Ferguson, Lillian Kao

Published

September 11, 2017

Journal

Clinics in Colon and Rectal Surgery

Impact Factor

.839

DOI

Pubmed

Altmetric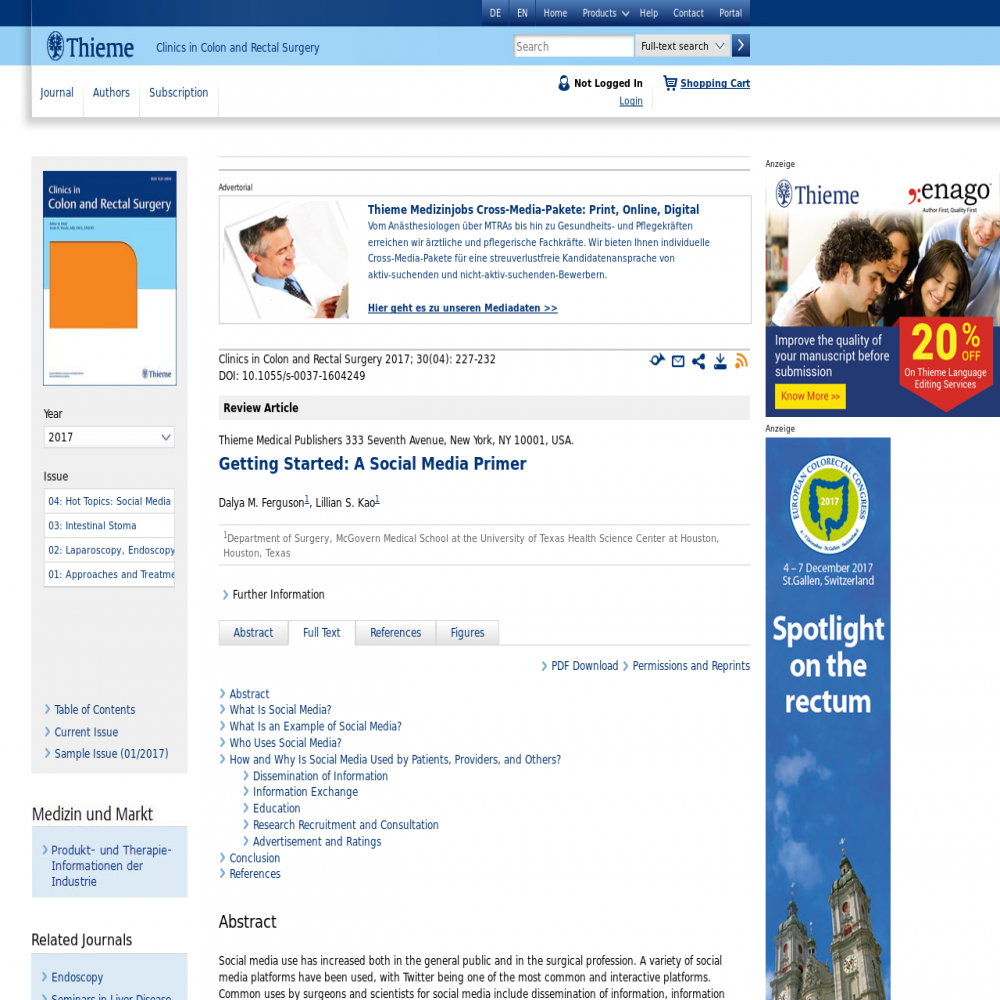 Abstract
Social media use has increased both in the general public and in the surgical profession. A variety of social media platforms have been used, with Twitter being one of the most common and interactive platforms. Common uses by surgeons and scientists for social media include dissemination of information, information exchange, education, research recruitment, community consultation for clinical trials, and hospital or surgeon ratings. As social media use increases, a new language as well as metrics has been developed to track impact and reach of research incorporating social media platforms. All surgeons should be encouraged to familiarize themselves with social media, regardless of whether or not they choose to actively engage in it.
---
Symplur Signals for Academic Research
Symplur Signals provides researchers with a simple research interface, rich datasets, powerful filtering, and algorithms with natural language processing capabilities optimized for our context of healthcare. Get access to up to 7 years of history from this trusted academic research platform.
Subscribe Now
Healthcare Social Media Research
See the full list of healthcare social media research articles with data from or reference to Symplur.
#hcsmR is a collaboration between Stanford Medicine X and Symplur.
---
Altmetric
The Altmetric Attention Score is based on the attention a research article gets on the internet. Each coloured thread in the circle represents a different type of online attention and the number in the centre is the Altmetric Attention Score. The score is calculated based on two main sources of online attention: social media and mainstream news media.