Blogging Ideas: Medical News
Your commentary on medical news is a great source of blogging ideas and some of the most useful information you can share with patients. Your physician or hospital blog is the perfect vehicle to address what your patients may be seeing or reading about in the news.  By providing your commentary on your healthcare blog, you provide your own valuable point of view on information desired by patients.
By addressing general questions concerning medical news on your blog, your office time becomes much more efficient and concentrated on the patient's own specific questions.
A great example of healthcare blogging is Dr. Wendy Sue Swanson, also known as @seattlemamadoc on Twitter.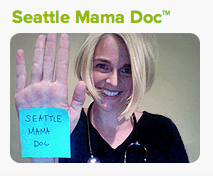 Dr. Swanson is a pediatrician whose blog, Seattle Mama Doc™ , can be found on the Seattle Children's Hospital site. She explains the purpose of her blog to patients: "I want to help you decipher some of the current medical news I juggle in my life as both as a pediatrician and a mother. I will share my stories and tell how it all feels to me. I will ask my colleagues, peers and friends for help, and uncover powerful lessons to share. I'll offer online helpful resources, and share methods I learn from patients, friends and family, both in and out of the field of medicine, to help me find answers."
Why Doctors Need to Embrace their Digital Future Now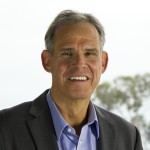 To illustrate, let's look at a recent article in Wired Magazine, "Why Doctors Need to Embrace Their Digital Future Now", which is an interview with Dr. Eric Topol. Dr. Topol discusses ideas from his new book, "The Creative Destruction of Medicine." There are a lot of ideas that may prompt questions from patients.
One of Dr. Topol's statements from the interview states: "We are grossly overusing imaging in this country, and that's really scary to me. The mass use of radiation scans is way out of line with any other place in the world. There are estimates that 2 to 3 percent of cancers in the US each year are engendered by exposure to repetitive imaging. So I present this as a shout-out to consumers. When you're asked to have a CT scan or a nuclear scan, do you know how much radiation that involves? How many of those sorts of scans have you already had? Is it necessary? Is there an alternative? I don't think many people know about that. We need tools that let us track our radiation exposure for ourselves, each of us. So that, I think, is an important part of how we can reboot the future of medicine."
You can see that Dr. Topol's statement is a great source for blogging ideas and addressing patient concerns. Your blog post could include your comments about radiation, maybe a visual chart showing levels and/or your thoughts on alternatives. There are many possibilities.
Dr. Swanson says that by addressing realtime medical news on your blog, you save time. You have already presented your point of view to your patients in a space they will visit regularly to find answers. As a result, your office time becomes much more efficient and concentrated on the patient's own specific questions.
Have you used medical news as one of your blogging ideas? What pros and cons can you share with other physicians? Please share in the comments below!