Treating patients, keeping up with the latest research and running a business means squeezing the most out of minutes. Adding social media into the mix seems a contradiction – it might seem like chitter chatter and time-wasting.
There is also the question of mixing private use of social media with work – maybe you're on Facebook – no way do you want patients to find you, or know anything about your private life, but you would like an easy way to stay up-to-date, and let people know what your professional expertise is.
Or perhaps you keep meaning to 'do something about that Facebook stuff' (does anyone get Twitter anyway?), but you reflect that your world is not going to stop turning if you do not use it – it's not like you are going to run out of patients.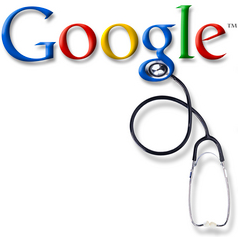 What you would like is to make sure that when people search for you online they find the right information about you. What you want them to know. This is taking control of your professional digital footprint.
If someone google's your name what do they find? What would you like them to find?  There are simple steps you can take to make sure that search engines list your professional profile first on the search results.
Start with LinkedIn.  Have you noticed that if you google someone and they have a LinkedIn profile this is the first thing that comes up? If you then want to go further this forms the first step of an overall strategy for you and your business.
Setting up a healthcare digital footprint strategy has several different components
1 Professional website visibility
Getting the right information out
2 Social online visibility
Gaining the maximum benefit from social media sites on your topics
3 Listing on Professional sites
Exposure on sites that are relevant to your area
4 Listing on Social sites
Exposure and building up a community on key social sites
The adoption of healthcare social media
We're just at the beginning of social media adoption by health professionals, so if you feel that you are out of the loop you are not alone – the average corporate social business program is only three years old.
So if you have half an hour a week, this is enough to get you started with your professional identity online. And its quite simple, once you know how. Honest.
An example of social medicine in action from a patient and health professional point of view. It shows some of the different sites that can be used by professionals and also how patients looking for health information use them.
---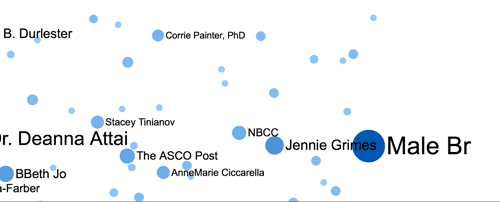 Symplur Signals promotes deep understanding of healthcare as seen by patients, doctors and other stakeholders with real-time access to insights from over a billion healthcare social media data points.
Learn how pharma, medical device companies, government and research institutions are using Symplur Signals.
---