We are all aware of the importance of discoverability on the Internet.
We understand that blog posts which cannot be found, regardless of their quality, will not be read. We therefore take pains to optimise our content for search engines by electing to use natural language search terms as post titles, and judiciously tagging posts and images with keywords.
However, how much thought are we giving to the context within which the content we publish across the social web is considered?
how much thought are we giving to the context within which the content we publish across the social web is considered?
As the number of platforms and services such as Klout, PeerIndex, Kred and Connect.me that rank and rate social metadata proliferate, so it is becoming increasingly important for those of us within the health conversation on the social web to consider the impact that the reception and assessment of the totality of our activities has on our representation.
An assessment of what these services actually measure and the different approaches they take to defining reputation and influence from a practical and theoretical perspective must form the basis of a subsequent blog post. For now, it is sufficient to observe that if these brands succeed in supplanting a more nuanced, holistic assessment of trustworthiness and reputation for an integer, regardless of how unjust or inaccurate our personal perception of their their appraisals may be, the fact remains that services that harvest and analyse social metadata are beginning to have as big an impact on the hierarchy of authority within the health conversation on the social web as they are across all other industries and interests.
The best way to optimise the likelihood that the content we publish across the portfolio of presences we maintain on the Social Web will be received, responded to, and recirculated in the manner that we may hope it will is to respect the defining characteristics of each of the platforms we use.
The objective, therefore, is to promote our strategic objectives through the publication of the content that we wish to share by selecting the platform that we feel will show that material in the best possible light.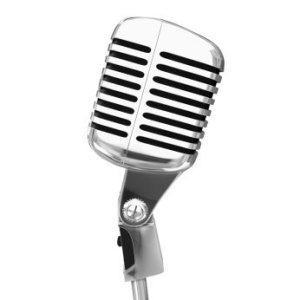 The following suggestions are made on the assumption that users have clearly defined the role that Social Media is playing within their integrated communications plan, have alighted upon appropriate qualitative and quantitative measures to evaluate their success, have the tools in place to undertake such appraisals, and are willing to continually refine the activities they undertake and implement such learning as is forthcoming from their ongoing self-assessment. These are some of the fundamental precepts of social business development within healthcare, and whilst I will over time share more thoughts on how to go about defining and implementing them in this blog, I would be delighted to consider your specific needs at your convenience.
So, what goes where?
Twitter
Twitter is where conversation happens on the social web. It is the place to talk about what we are doing.
The platform may now self-describe as a 'real-time information network', which to some extent it is, but its capacity to recirculate parcels of information via embedded links is in the last instance the work of automata rather than people, and an exercise in alienation rather than unification.
What Twitter is so good at, as the Symplur project demonstrates, is helping like-minded people across the world find, connect, converse and work with each other. The hashtag is the means by which much of this is achieved, and Symplur provides a wonderful way of exploring the diverse hashtag taxonomy of the health conversation on the Social Web.
Facebook
Facebook is where reflection takes place on the social web. It is the place to talk about what we have just done.
The immediate past tense is facebook's default mode. The content that elicits the most responses on facebook makes reference to those activities that have been recently undertaken, and which afford our network the opportunity to offer their opinion of them.
Those responses need not always be positive, but that is no reason not to want to hear them. When properly and transparently managed the ongoing experiment in human interaction that facebook presents can provide invaluable, near real-time feedback concerning our undertakings which, if we are willing to listen, can inform our next steps.
YouTube
YouTube is the Internet's cinema. Flickr is the Internet's gallery. They are the places where we visualise our enterprise.
The third and forty-second most popular sites on the Internet respectively, YouTube and Flickr are the digital spaces within which we utilise the power of the moving and still image to describe what we do and define who we are.
Highly visible and widely used, both sites attract a great deal of traffic and comment. They offer opportunities to connect with new members of interest within the communities that we serve, as well as to strengthen, deepen and increase the frequency of contact with those we are already associated with.
The credentialing potential of social bookmarking sites such as Delicious and StumbleUpon to demonstrate our deep understanding of our healthcare specialty subjects, Q&A forum Quora to manifest our authority to speak about them, curation service Scoop.it to show that we know where to discover the best information on the Internet about our subjects, and content management services such as WordPress to bring all of the above together through a socially-optimised blog are other considerations to bring into play.
However, it is the three platforms identified above that most frequently form the foundations of effective social presences across the many constituencies of the health conversation on the Social Web that utilise them.
I look forward to hearing more about your own enterprise, and to better understand how I may help you achieve your social business development and health communications goals.
---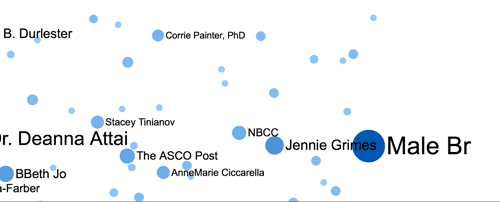 Symplur Signals promotes deep understanding of healthcare as seen by patients, doctors and other stakeholders with real-time access to insights from over a billion healthcare social media data points.
Learn how pharma, medical device companies, government and research institutions are using Symplur Signals.
---