Want to take your medical practice Facebook Page to the next level? To stand out from all the other healthcare organizations, adding a simple Facebook App can increase the functionality for your patients and make a difference.
Keep it simple for your patients
Remember to keep it simple. There is nothing that turns away people more than a bloated Facebook Page. We are very wary of recommending customization of a Facebook Page to our medical practice clients. Facebook has a tendency to change their core code frequently, which often breaks the functionality of poorly maintained Facebook Apps.
Use Facebook's Standard Apps
Before going to a third party to extend the functionality of your healthcare Facebook page, make sure you are using the standard functionality to its fullest.
Automatically import your medical blog posts using Facebook's Notes App. We never use third party RSS feed apps to display recent healthcare blog posts. RSS importing is best done by the standard Notes app. Just go to the Notes tab, and select "Edit import settings".
Top 5 Facebook Apps for your Medical Practice
These Facebook Apps are written by quality providers, making it much less likely that they will not break whenever Facebook changes their core functions. They are fairly simple in use, both for your patients and your Facebook admin.
---
Medical Videos – YouTube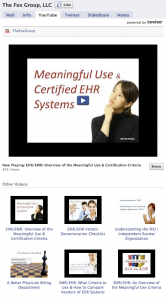 This app will automatically display your medical YouTube profile or channel. No more manual importing of videos to Facebook. There are many YouTube apps available, this one is the visually best video app out there.
---
Healthcare Social Media Tweets – Twitter for Pages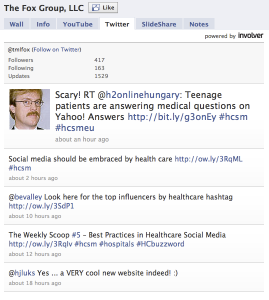 Your Facebook audience is not the same as your Twitter audience. Don't import all your healthcare tweets to your Wall. Use this app to neatly present your Twitter activity on a separate tab.
---
Patient Newsletter Signups – Static FBML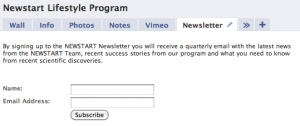 Even in this stage of healthcare social media, there are many who still rely on email newsletters to keep up with the information flow. We always have a special page for collecting email addresses on the medical websites we design. Do the same on your Facebook Page! Use this standard Facebook app to add some regular CSS/HTML code. This will be the exact same code as on your website. View the source or ask your web designer for it.
---
Engaging Your Patients on Facebook – Poll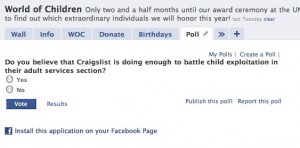 In our article, "Best Practices for Your Healthcare Facebook Page", we emphasized the importance of engaging your patients. One of these best practices involve the use of polls. Ask your audience questions! Be creative.
---
Patient Forms and Brochures – PDF for Pages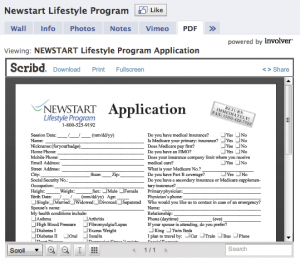 Patient forms and brochures continue to be very popular downloads on physician websites and other healthcare organizations. Keep them handy for your visitors on Facebook. Your patients will be able to view the PDF files directly within Facebook, in addition to being able to download them. Very simple setup.
---
Bonus: Foursquare Patient Checkins – PlaceWidget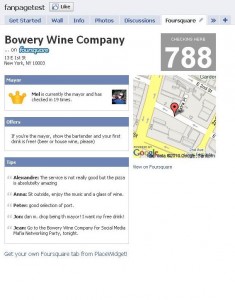 Geo location and checkin activity is increasing for all local businesses around the country, including medical practices! Facebook Places is going to grow very rapidly, but Foursquare is still the largest geo-location network today. Promote the Foursquare activity for your medical practice right inside Facebook on a special tab. Show off your offers, tips, and mayor stats.
Your Facebook presence should represent the culture of your Medical Practice
As time goes on, there will surely be more Apps that healthcare organizations of all sorts can benefit from incorporating into their Facebook Pages.  Many third party Apps will be tempting, but when it comes to your business you don't want to have your page visitors to experience problems with with those Apps.  Staying with the Standard Apps offered, and regular reviews of your Facebook Page for performance issues, will ensure that your medical practice is represented in a fashion that's consistent with the same attention to detail that you exercise with your patient encounters.