I believe it was a during an email exchange with Patricia Anderson (@pfanderson) that I first became aware of the emerging #FacialDifference hashtag on Twitter.  Upon investigating it I was introduced to Vanessa Carter (@_FaceSA).  Vanessa, who is from South Africa, was the victim of a terrible auto accident, roughly ten years ago, in which she suffered numerous injuries to her back, pelvis, internal organs and face.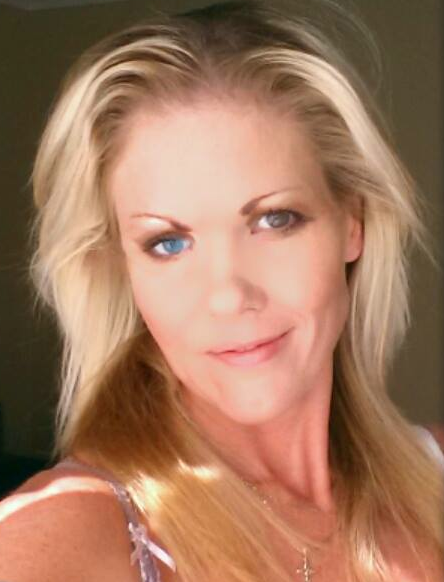 All this led to multiple surgeries, major set-backs, delayed progress … and a continual search for answers.  Eventually those searches led her to healthcare social media, and she has now broadened her focus from patient to that of patient advocate.
When it comes to health, every patient's story is unique, and yet there are also many common experiences in these varied life circumstances.  At Symplur, we've often chronicled patient participation, impact, and opportunity for support on the social web.  And in that context, we've specifically addressed the impact that patient inclusion seems to have on healthcare conferences around the globe.  However, until now, we've not really addressed why it is that a patient may wish to attend a healthcare conference in the first place.
I was excited to meet Vanessa in person while attending the prestigious Doctors 2.0 & You conference in Paris, France, this past June.  Afterwards, I asked her if she would kindly lend her unique reply to several questions I had about her personal experience and goals in attending a major healthcare conference.
What follows are some insights offered by Ms. Carter that healthcare conference organizers and others may wish to take note of.
~ Thomas M. Lee (@tmlfox)
---
What prompted you to want to attend/participate in a healthcare conference in the first place? What were you hoping to gain?
After my accident I spent ten years doing facial surgeries that should have taken me only three years. I spent endless nights on google searching for websites and information which included:
Procedures available
Understanding my anatomy
Locating a local doctor
After recovery, I wished I had the power to share my story. Information is scattered over the internet and time is limited when asking doctors for information. How do we make informed choices? I found that through social media I was able to voice my experience.
I submitted the #FacialDifference hashtag with the intent to spread awareness about acceptance of disfigurement. It was also meant to bring together facial difference patients from around the world, who were tweeting, but whose messages were being dispersed randomly. By grouping these patient tweets with the #FacialDifference hashtag, I believed it could amplify the message.
The #hcsmSA community was created to provide a "virtual meeting" platform for South Africans to discuss health issues. I had participated in the international #hcldr chats for a year and seen the #hcsm chats working successfully globally, I am hoping South Africans will also be encouraged to participate in our own local chat.
However, I was still new, myself, to all this.  And networking digitally wasn't enough. Twitter opened many doors but I felt that if I attended Doctors 2.0 & You in person, it would shorten my "online-research" time of healthcare social media.
What was the experience like that first time, and was there anything that you found to be surprising or unexpected?
During the #doctors20 congress, I couldn't believe the level of innovation taking place globally. I became all the more convinced that one of the best ways for South Africa to keep up with this innovation is if patients and providers alike followed this emerging technology more actively on social media. I was in awe watching Google Glass (@ZGJR) and listening to the predictions of future medical technology (@Berci).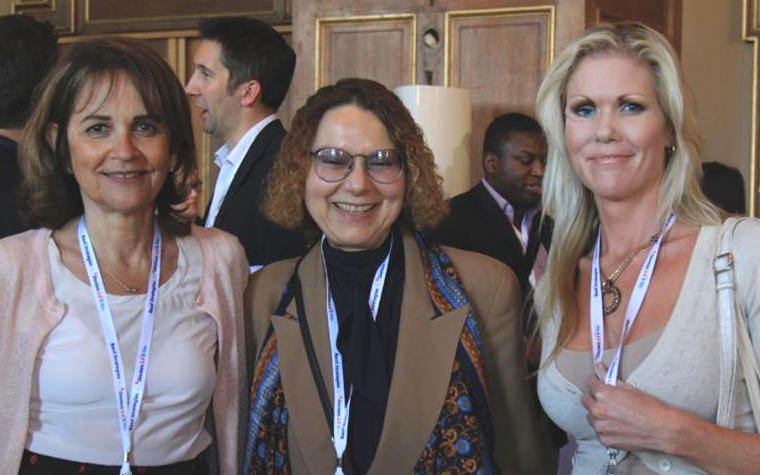 Being an entrepreneur myself, the ideas it inspired inside me were an asset to bring back to my country, which is only now beginning to enter digital health. I have been working on #hcsmSA as well as my medical web-design business, which encourages better "patient-centered" websites and incorporates patient education. Can you just imagine if we South Africans could spread the word to others in an accelerated way to spur our health innovation too?
Denise Silber (@health20Paris), founder and organizer of Doctors 2.0 & You, has created an incredible concept by bringing together physicians, thought leaders, innovators, entrepreneurs, educators and patients at one event. I am so honoured to be a part of the #doctors20 community.
Were your goals met? What did you gain from the experience and are able to integrate into your life?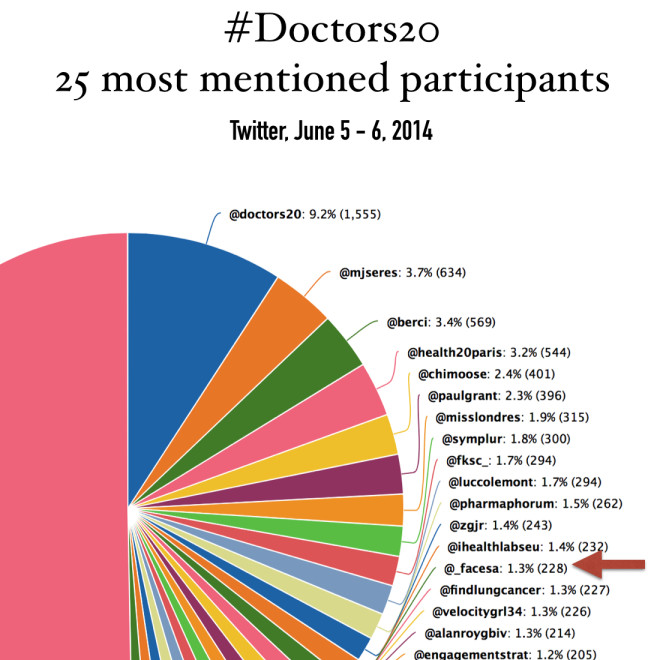 My goals were exceeded beyond expectation. The event is in June, but interaction within the #doctors20 community still goes on long afterwards. I feel like my story was heard, and that was among my biggest goals. I was also able to network with some incredible thought leaders. I left Paris with an understanding of what lies ahead in medical technology and how important it is for all of us to be open to change. This knowledge is especially valuable in South Africa because we are not as interactive online where platforms like Twitter are so actively sharing the latest in medical innovation and where support can be found so readily.
Because of what I learned from #doctors20, I have been able to write better articles for #hcsmSA which will help to educate our local doctors about the power of the web in healthcare. I've also been able to approach doctors with more confidence when discussing the potential of healthcare social media with them.
What obstacles do you see in more patients being able to participate in such events?
I feel that a congress that is patient inclusive is still the minority, and because of that we may have to travel quite far to attend one.  So one of the biggest challenges for a patient attending a congress may be to raise funds just to get there. To travel to Doctors 2.0 & You I needed to resort to crowd-funding, which is still an unknown in South Africa.  So most of my funding came from overseas supporters on a campaign I ran on Medstartr (@medstartr) thanks to Mr. Alex Fair.
Hopefully South Africa will realise the significance of social media and the web and how it can impact our health system, which will enable me to get more local support in the future.
Any recommendations for first-time patient attendees at a healthcare conference?
Patients must never underestimate the value of their story. Sharing it with others means that information is available to the right people who can encourage effective change. I started my advocacy with fear. I was entering a realm which had a million advertising rules governing it in South Africa. I didn't know what I could or couldn't say. Another fear I had was to expose my history. Exposing "ME at my WORST" was difficult. I had a strong drive in me which got me past those fears and I took a chance because I believed I could do something good. Today I feel like my journey has added some value, and I hope it will make a difference in my country.
I am hoping to attend the Doctors2.0 & You congress again in 2015, this time as a speaker.  I am also submitting my application for Stanford University's MedicineX in 2015 (#MedX).  My goal is to continue my own personal growth in learning how I can more effectively spread my message, and to encourage my home country of South Africa to take better advantage of the internet and of today's digital technologies when it comes to our nation's healthcare.