If you've been to a healthcare conference lately, you probably had a moment where you sat down in the main stage room and looked around in order to size up the audience. You may have silently concluded  "at least 200" or "I can't believe they managed to fit 1,000 in here". Either way, you were wrong.
The audience for healthcare conferences has evolved…like crazy. We need to make a distinction between physical attendees (those in the room) and the whole audience. For some leading conferences, the true audience is many times larger than the number of physical attendees. Social media, and especially Twitter, is driving this conference participation disruption.
We have been tracking the social media engagement of over 1,600 healthcare conferences world wide over the last 3 years. And while we have pointed to this change in the past, we would like to provide another data set that communicates this well.
Visualizing the Data – A look at Stanford University's Medicine X
A leading healthcare conference like Medicine X at Stanford University is a great case study in where the industry is headed. Let's look at last year's conference. In 2012, Medicine X had about 500 attendees, while the complete number of social participants were 1,331. For more data from last year's conference take a look at the infographic we created together with Medicine X.
The network graph below shows those of the attendees physically in the room that participated in the social conversation via Twitter.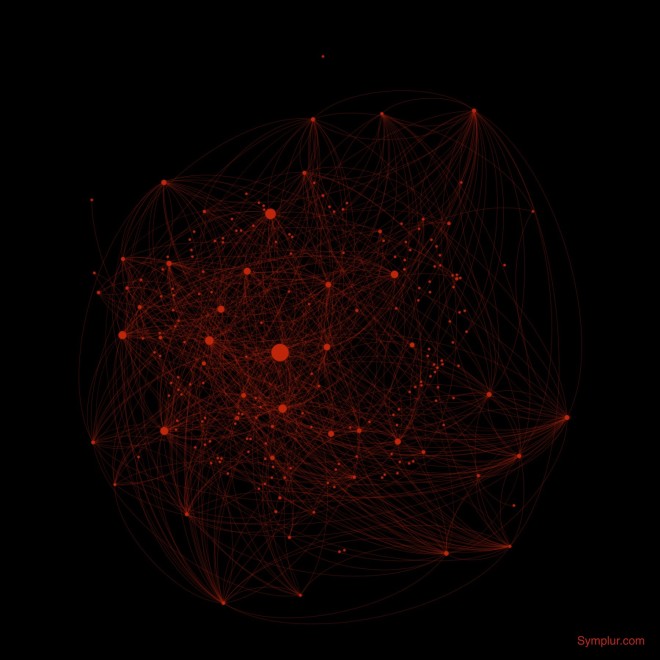 In the network graph below we have augmented the data set to show the complete social audience, both those who were physically there (still in red) and those who participated in the social conversation from anywhere in the world (in orange).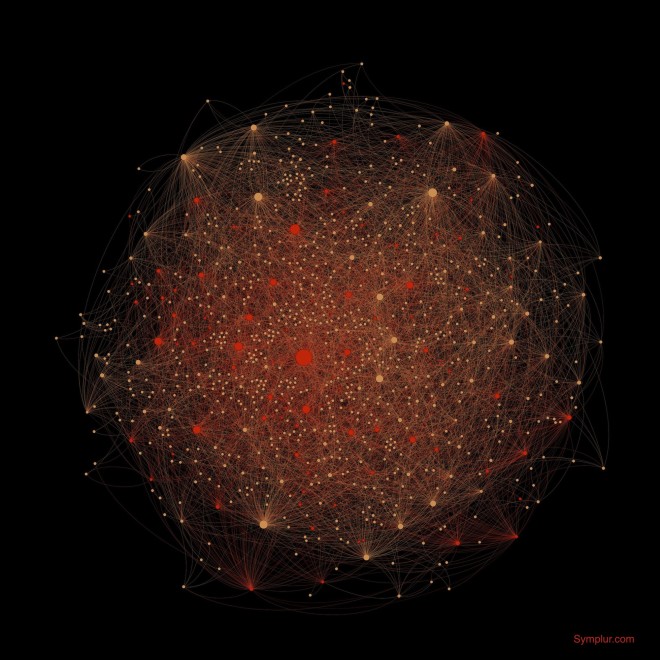 Not only is the number of people participating in the social conversation many times larger than the number of people physically present, but the number of links between these nodes is also exponentially larger, not to mention the number of people reached with these messages.
Understanding the true audience will change the way speakers, organizers, sponsors and attendees think about healthcare conferences.