We've recently witnessed a couple of incredible healthcare conferences taking place, #himss12 and #TEDxMaastricht, both ground breaking in their impact of healthcare social media. Today marks the last day of another huge healthcare conference, #tedmed, which of course have inspired us to have a another look at our database to see if putting numbers into context can tell us a story.
For us who live and breath healthcare social media, it's a given that a social media presence for any conference can be incredible powerful and valuable when done right, but we are often approached by conference organizers who want an anwer to "how valuable?". They may be a bit new to healthcare social media (hey, who isn't?), but they have recognized that social media has a part to play in their conference, so the question quickly becomes, "how much resources should we put into this to make it right?" That's a fair question, and the answer will obvisouly vary widely depending on the nature of the conference and your audience.
A Redefinition of Healthcare Conference Participants
No, your confernece audience is not the people in the room. It's much larger than that. The knowledge and the stories want be spread around, and today it is – in real-time. So how big can the real-time audience of healthcare conferences be? Putting our data into context shows that the real-time audience can in fact be much larger than the people physically there.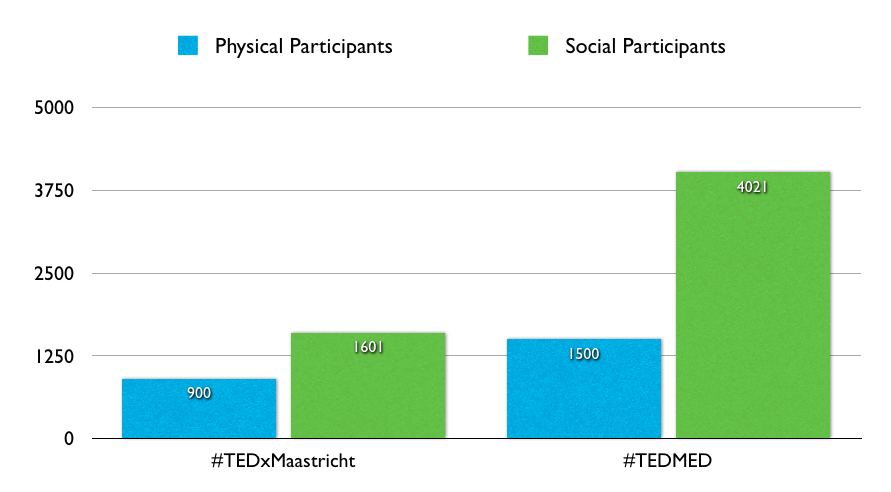 The Social-Physical Conference Participant Ratio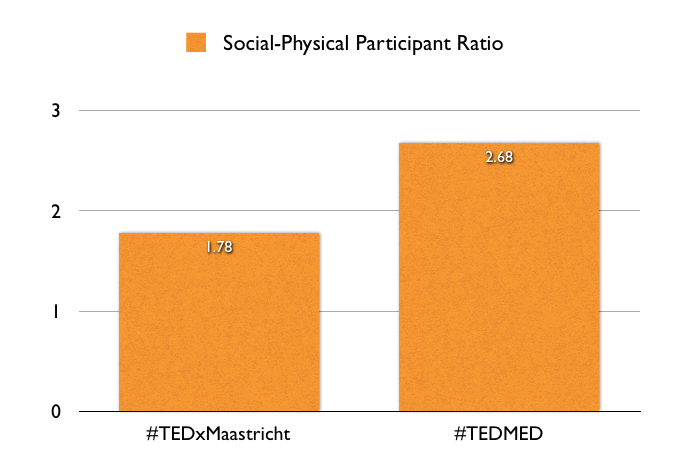 Note that the social participants data is pulled from the actual days of the conference. One should really include a time period after the conference in order to get a more accurate picture of the amplification as information takes time to spread. The ratios will be greater. On the other hand, TEDMED also had live video feeds to select locations increasing their "physical participants" number.
With outcomes like these, how valuable is a social media presence for a healthcare conference?