In our continual efforts to improve our results and deliver relevant data, we have made the following updates to the Network Analysis:
Rank by "SymplurRank" is used by default to generate the network analysis graph. The reason for this change is because SymplurRank is more effective at filtering out retweet bots, spam accounts, and interactions that may not be pertinent. You can switch to rank by "Count" in the widget settings to compare the results.

Two new slider controls have been added to filter twitter accounts and interactions from the network analysis. The first slider filters twitter accounts based on their SymplurRank or count, and the second one filters out based on the interaction count. In very busy graphs this is helpful to visually isolate the most important accounts and interactions in the network analysis.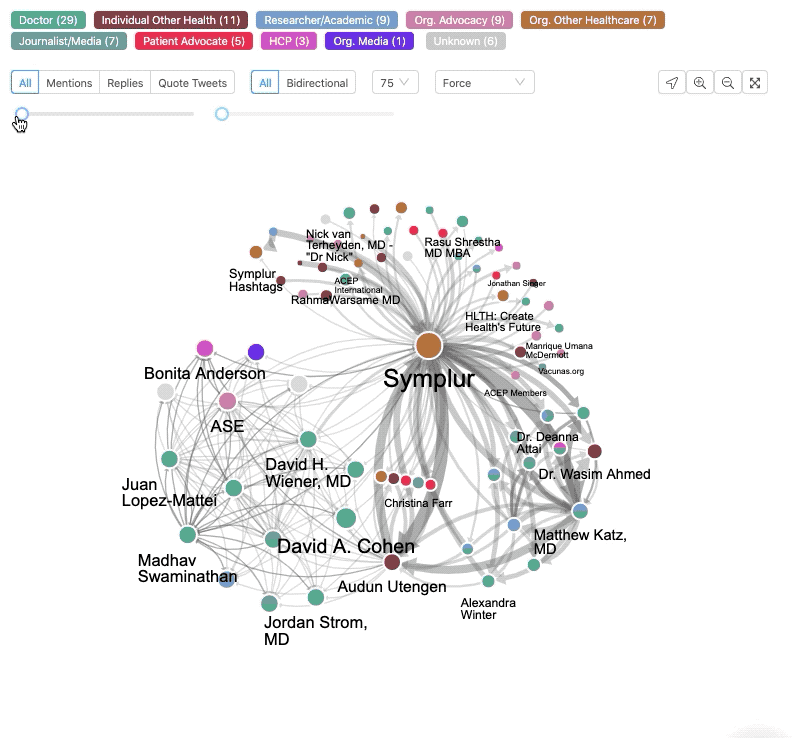 The limit dropdown has been updated to return the maximum number of twitter accounts in the query instead of interactions.
Learn more in our Help Article