We're excited to ship another HCP profile enrichment in Symplur. With a single click, you can now get an understanding of the diagnoses (ICD-10) a HCP sees within their practice population. We're continuing to empower our users with new capabilities from linking social to real-world data.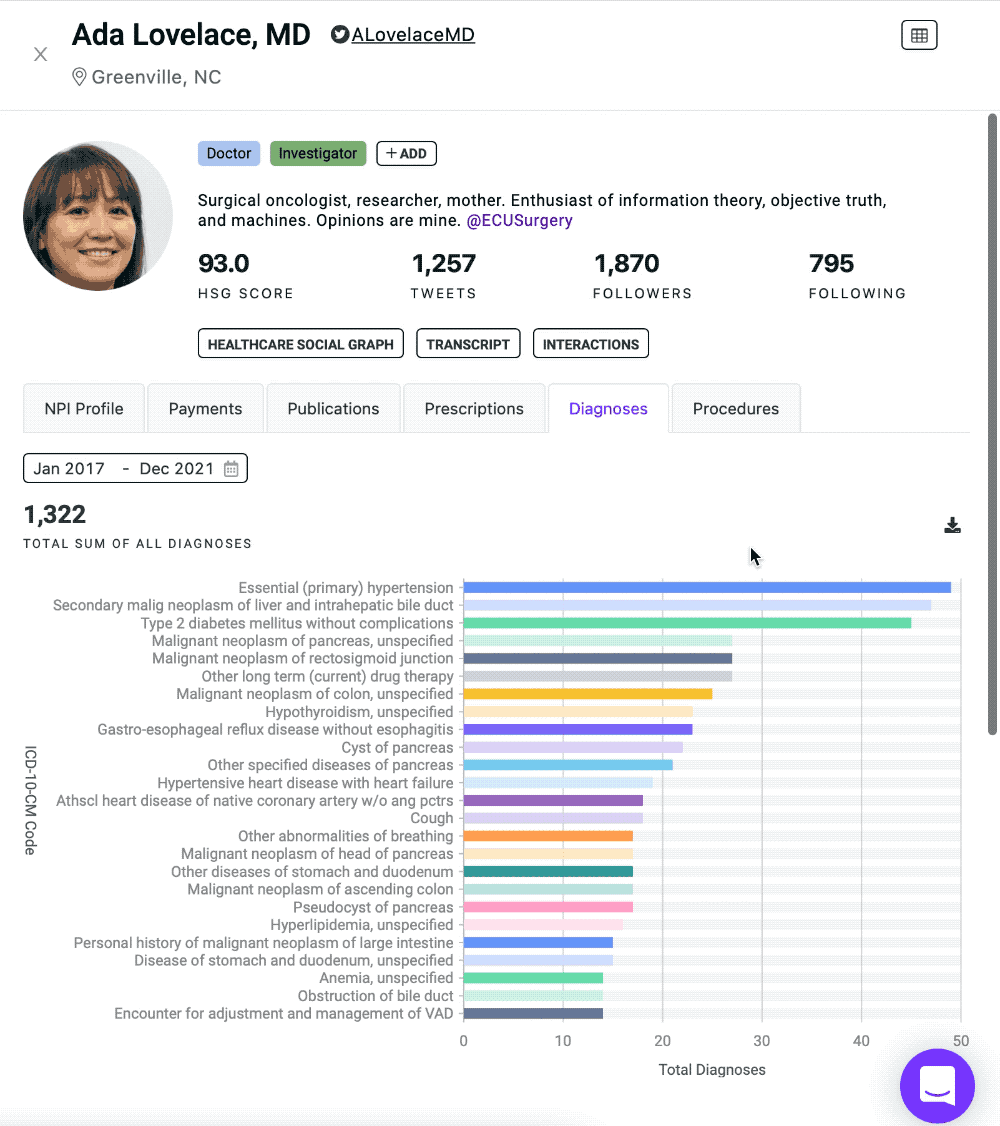 Three example use cases of this new social+diagnosis insights:
Several HCPs are very publicly commenting on a clinical trial result that was just published, do the HCPs have experience seeing patients with the diagnosis the trial is targeting?
We need to identify HCPs for consulting/ad board/speaking, for this purpose we need to find HCPs that have both impactful social voices AND are actively treating patients with specific diagnoses.
A HCP on social media is sharing opinions on the new practice guidelines just announced that is directly affecting us. I need to report on wether the HCP is a practicing clinical physician or if this is a social media influencer vs a scientific influencer.
For these Lung Cancer digital opinion leaders that are identified, I need to categorize those who are mostly seeing lung cancer patients (specialists), and those who see more diverse diagnoses.
This new feature is in beta and only available to a limited number of users.