Available now to our Enterprise customers, a new feature has been released to add your own custom tag or tags to any tweet or article in the dashboard.
To tag a tweet or article click on the 'tag' icon and select the tags from the list and save. If no tags are available or to add your own customized tag, click on the '+ Create New Tag' button to select a custom color and enter a unique name.

Tagged tweets and articles can be easily located by their colored tags in the dashboard, and to remove the tag simply click on it again, unselect, and save.
To access and view the tagged items from all your dashboards click on the 'Tagged Items' tab in the start page. In this view you can filter search your tagged tweets or articles and export the list as CSV.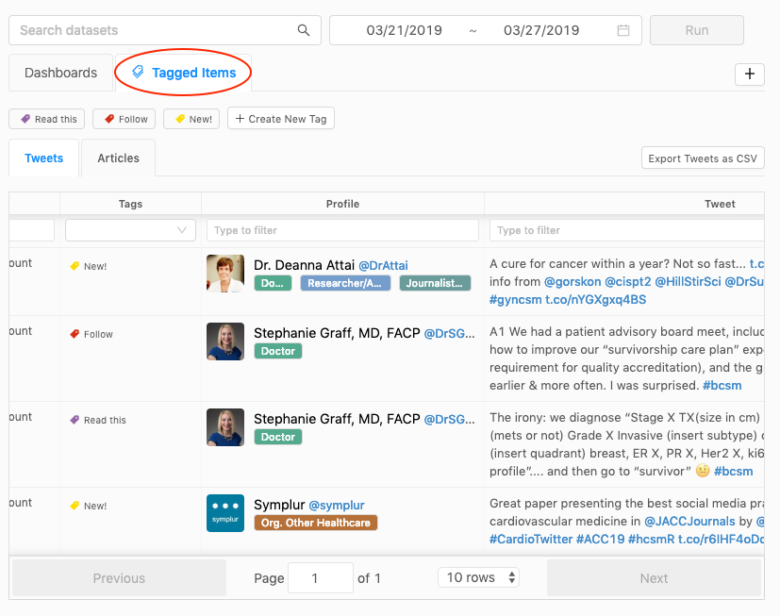 Learn more in our Help Article about Tagging Tweets and Articles.