The Influencers widget has been updated with the following:
Influencers list order change. The influencers are now ordered from top to bottom instead of left to right.
New dropdown to change the limit per query. The default is up to 100. For Enterprise customers the limit increases to 1,000 results.
New pagination functionality that allows you to view all the influencers in your query result.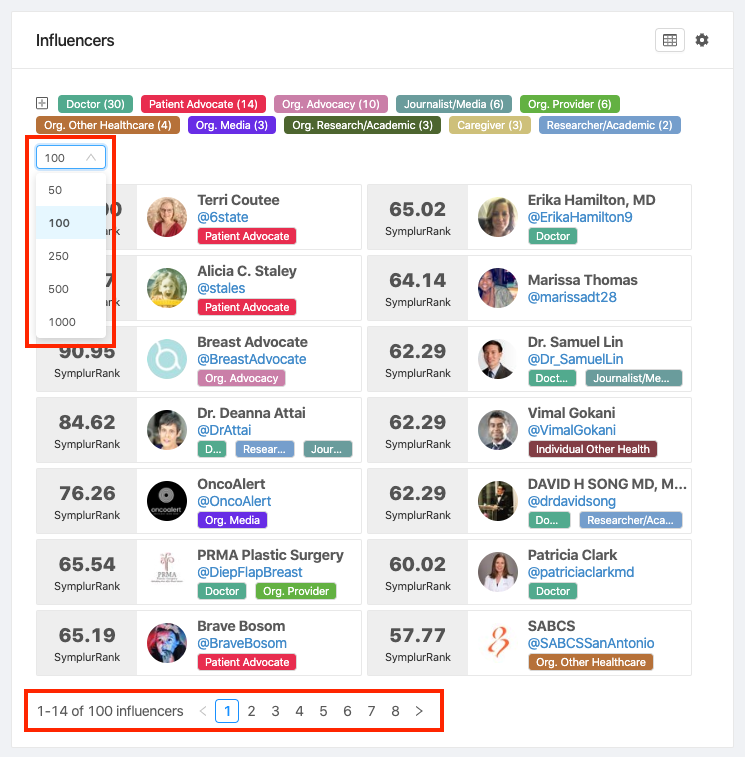 Learn more about the Influencer Widget in our Help Article.